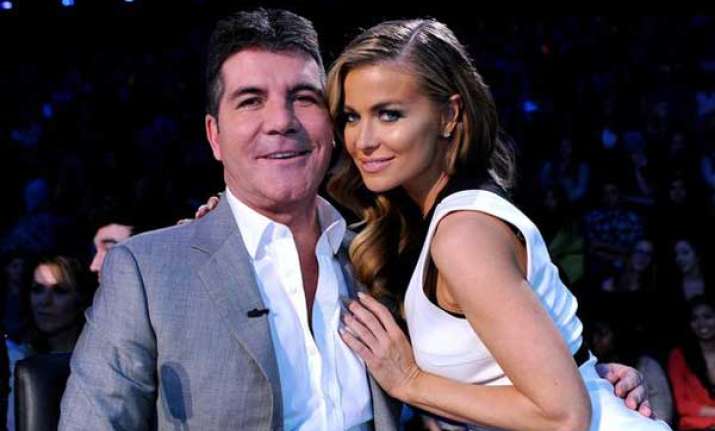 Los Angeles, Dec 31 : Actress Electra Carmen's ex-husband Dennis Rodman says she loves having a good time and will keep Simon Cowell happy.
Electra and Cowell are dating each other for a while now.
"Carmen is one sexy lady and someone who knows how to have a good time," thesun.co.uk quoted Rodman as saying.
"Simon has a reputation for being kind of grouchy, but Carmen will make sure he has a big grin on his face - if you know what I mean," he added.
Electra, Rodman were married for five months before calling it quits in 1999.