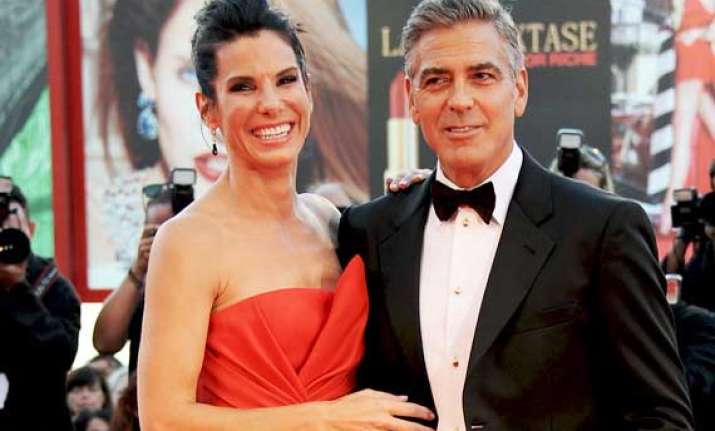 New York: Actor George Clooney has known actress Sandra Bullock for more than 20 years but he never thought about dating her.
"She was dating one of my best friends," eonline.com quoted Clooney, who has been friends with Bullock for about 20 years, as saying.
"There's a certain bro-code, you know what I mean? I've known her a long, long time," he added.
The 52-year-old actor also admitted that his "Gravity" co-star looked great on the red carpet of their movie's premiere here Tuesday.
"She looks beautiful, doesn't she," Clooney asked.
Bullock was spotted in an asymmetrical white mini dress by Italian fashion designer Giambattista Valli and black and white heels by Italian shoe designer Giuseppe Zanotti.