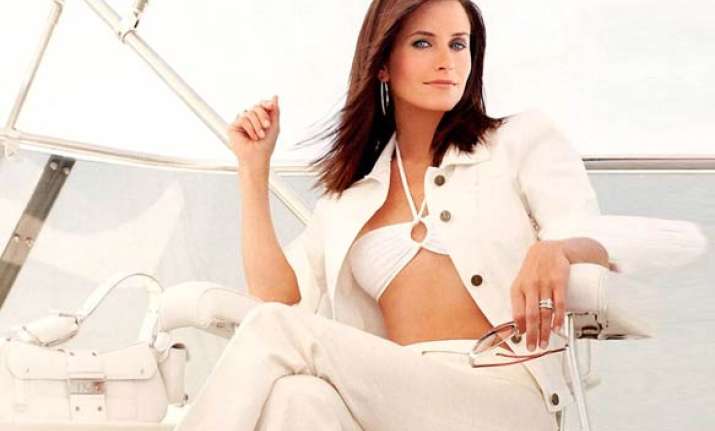 Washington, DC: Former Friends actress Courteney Cox was photographed sizzling in a black bikini as she frolicked in the Caribbean surf with her co-star Josh Hopkins.

Cox, 46, and Hopkins, 40, are currently enjoying a vacation in beautiful St Barts along with the actress' six-year-old daughter Coco and some mutual friends.

The two have done nothing to dispel rumours that they are dating, even though they have insisted that they are 'just friends'.

As previously reported Hopkins has been raving about Cox to his family.

"I know Josh likes her and is very fond of her. He's said she's a very nice person. If he approves of her, then I approve of her," RadarOnline.com quoted the actor's dad, Larry Hopkins as saying.

"They are both very good looking people," he added.