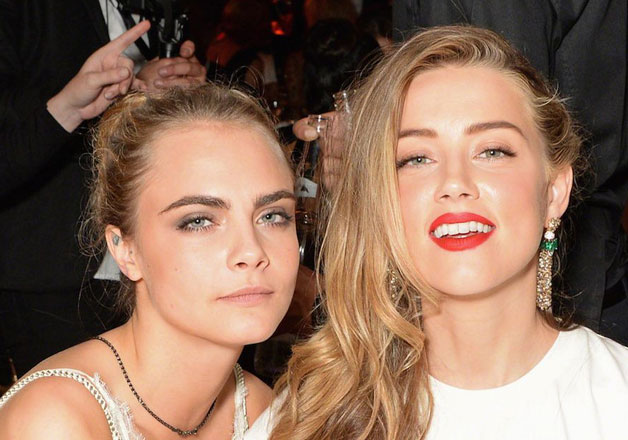 Actresses Cara Delevingne and Amber Heard were turned away from a strip club in London after they demanded free entry.
Delevingne took Heard to popular lap dancing club SophistiCats in Marylebone last week to celebrate her divorce from actor Johnny Depp, but her plans were spoilt when they were refused "immediate" admission.
"We welcome anyone as long as they are respectful but Cara and her friends weren't behaving how we would expect the majority of our clients to behave," SophistiCats owner Simon Langer told dailymail.co.uk.
Johnny Depp tried to 'suffocate estranged wife Amber Heard with pillow'
"Unfortunately, the club was full and there was a small queue outside but Cara was adamant that they should be let in immediately and without having to pay the 20 pounds entry price," Langer added.
Delevingne then screeched at the door staff because she couldn't believe they had no idea who she and Heard were.
"Cara kept telling the staff, 'Don't you know who I am? I'm Cara Delevingne. I'm Cara and this is my friend Amber who's just got divorced'," Langer said.
"She kept on telling our staff how famous they were but I'm afraid we are quite used to that. Then she said: 'Let us in. We just want to see some girls dancing and have some fun'," Langer added.