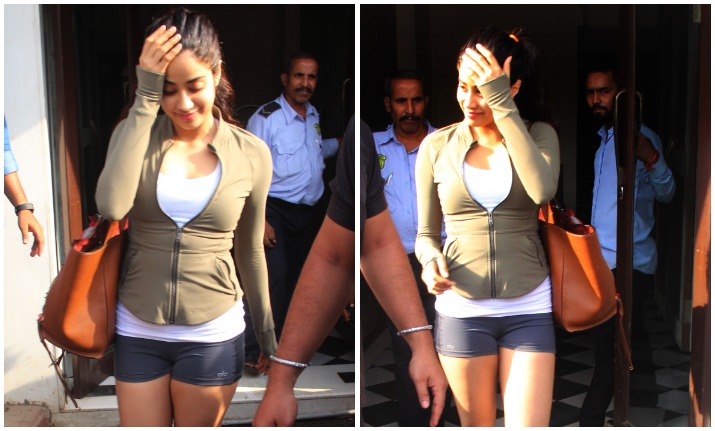 Janhvi Kapoor, who is yet to debut in Bollywood, already enjoys a stupendous fandom in the industry. The actress will be marking her debut in the tinsel town with Shashank Khaitan's Dhadak. However, even before her first film, her fan following is massive to handle. In a recent incident, Janhvi was mobbed by her young fans as she exited an eatery in Mumbai.
Seeing their favourite actress in Bandra, the fans, who were mostly the kids, couldn't hold their excitement. Going hysterical, they started cheering for the young lady, who in turn couldn't stop blushing and smiling.
If there was anyone of Janhvi's age in that situation, they could've easily thrown themselves into a panic attack. But Janhvi Kapoor is Sridevi's daughter. She handled the situation with such a surprising calm and maturity. We were totally taken aback by the budding actress' composed behaviour amidst the crowd.
She not only acknowledged her young fans with an ear to ear smile but while leaving in her car, she waved them goodbye. There's no doubt that Janhvi was happy to see so many smiling faces flocked together for her. But for the safety concerns, she had to be rushed to her car.
Janhvi Kapoor has dived into work soon after the tragic death of her mother Sridevi in February this year. Instead of throwing herself in grief, she decided to keep shooting for the film to keep the schedule in its place.
Janhvi Kapoor and Ishaan Khatter's Dhadak is scheduled to release on July 20. It is the Hindi remake of Marathi blockbuster Sairat.