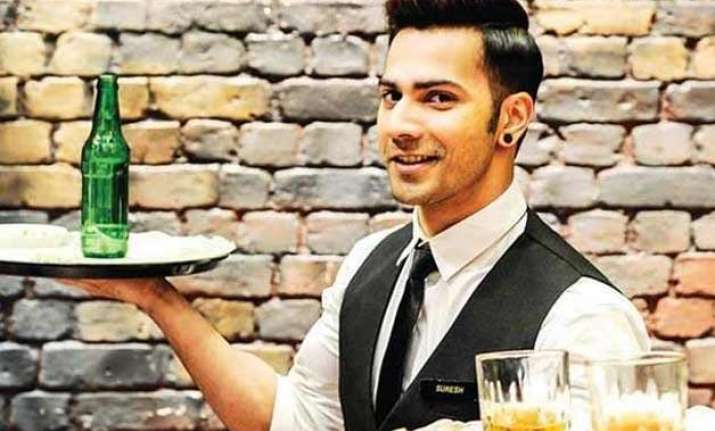 New Delhi: Varun Dhawan, who is already a great dancer will take that to altogether a new level with ABCD 2, by performing a death defying stunt for a dance sequence in the flick. 
ABDC 2's shooting is successfully wrapped up and while we wait for its release, the little developments continue to generate curiosity. 
According to leading daily TOI, the young heartthrob Varun Dhawan while shooting a dance sequence at the Grand Canyon in California was required to perform a daredevil stunt close to the precipice of a 5,000 feet deep straight fall below. 
Now normally such stunts are performed by professionals and the director Remo D' Souza had that in his mind. But contrary to expectations, Varun insisted to do it by his own. This left all the crew members awestruck.
If this in unbelievable for you then we would like to mention that at a recently held press conference Varun and Shraddha displayed some daring moves leaving all the attendees including media persons with their mouth open. 
Not only Varun but Shraddha too is capable of performing tough moves while dancing. 
And it's not just they but Bollywood movies are filled with examples that show actors ditching the option of using body double. Hrithik Roshan and Khiladi Kumar-Akshay hate using their look-alike performing stunts for them.
And now Varun joining the list shows that today's actors aren't just a true star on-screen but off-screen too.