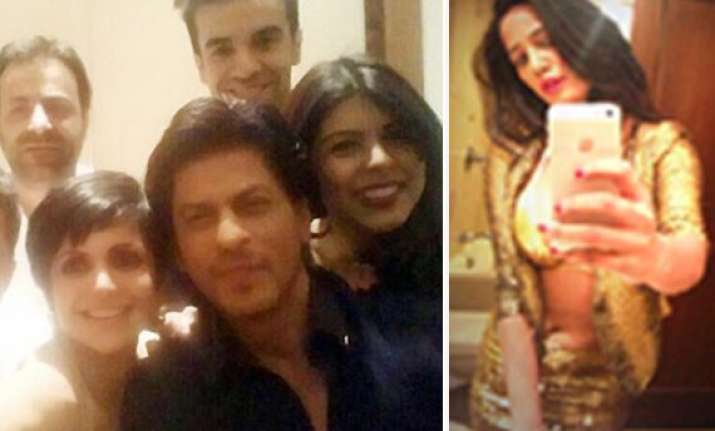 New Delhi: The selfie fever seems to be gripping Bollywood celebs in its clutch. The year 2014 was very happening as far as selfies are concerned. Almost every actor and actress posed for selfie this year.
Every award function, every party saw some memorable selfies that went viral. Here are top ten selfies of Bollywood that were most liked by fans this year.
Tanishaa, Kajol, Sonakshi and Jaya Bachchan at Mijwan
The Mijwan fashion show is organized by Shabana Azmi to give the women of her native village a global platform. The show this year also saw a picture that went viral. The selfie clicked by Tanisha Mukerjee with her sister Kajol, Sonakshi Sinha and Jaya Bachchan is one of the most popular pictures of this year.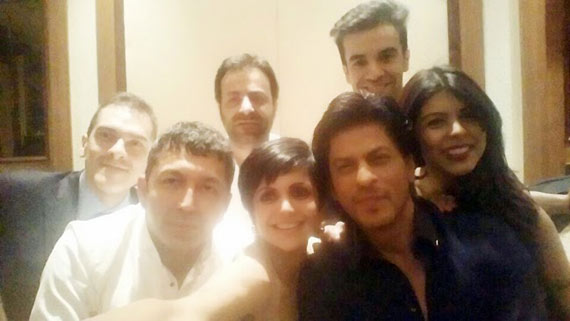 Shah Rukh khan with others at Filmfare
The selfie clicked by Mandira Bedi was Bollywood's reply to the famous Oscar selfie taken by Ellen DeGeneres. If the Oscar selfie had Brad Pitt, Jennifer Lawrence and Bradley Cooper among others, Filmfare selfie had superstar Shah Rukh Khan in it. Mandira's selfie included filmmakers Kunal Kohli and Punit Malhotra too, among others.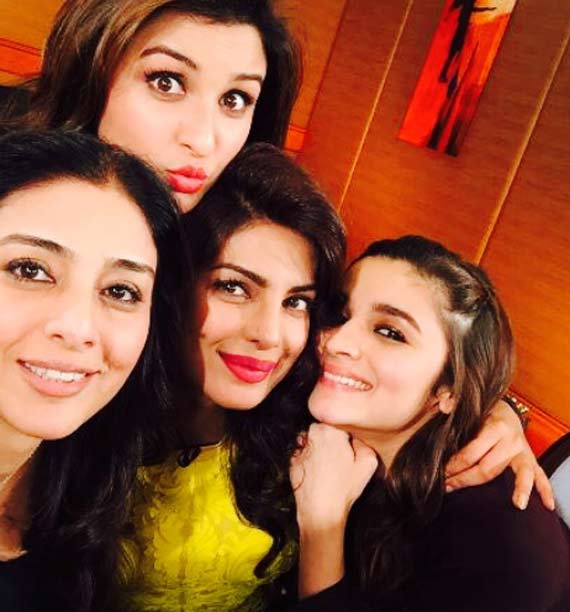 Tabu, Parineeti, Priyanka and Alia
Parineeti Chopra, sister Priyanka Chopra, Alia Bhatt and Tabu's selfie was also very popular. The image clicked by Parineeti had three generations of Bollywood actresses in it.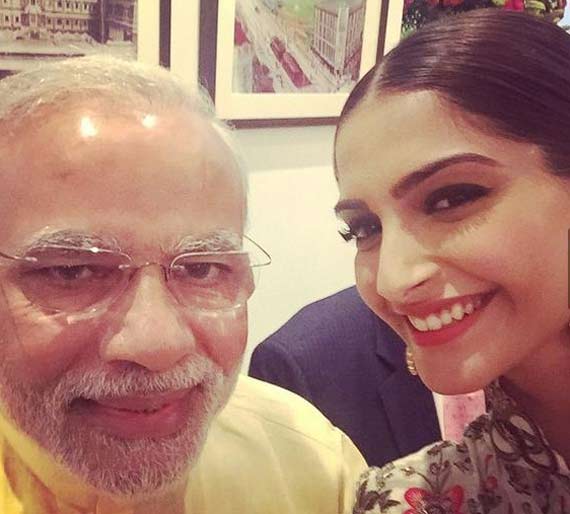 Sonam Kapoor with Modi
When Bollywood diva Sonam Kapoor met our Prime Minister she took a picture to make the meeting memorable. There is no doubt our PM is very popular and when Sonam uploaded the selfie on her Twitter account, it immediately went viral.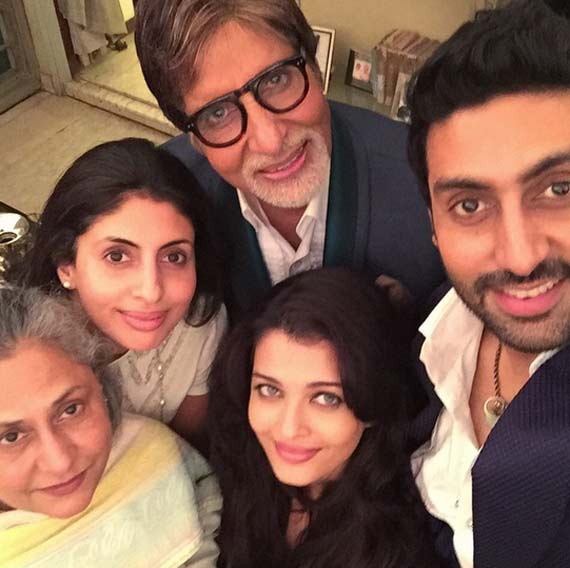 Bachchan family selfie
When megastar Amitabh Bachchan celebrated his 72nd birthday this year with his family, he also posed for a family selfie. The picture posted by Abhishek Bachchan on family Instagram account had Aishwarya Rai, Jaya Bchchan, Shweta Bachchan other than Sr. and Jr. Bachchan.