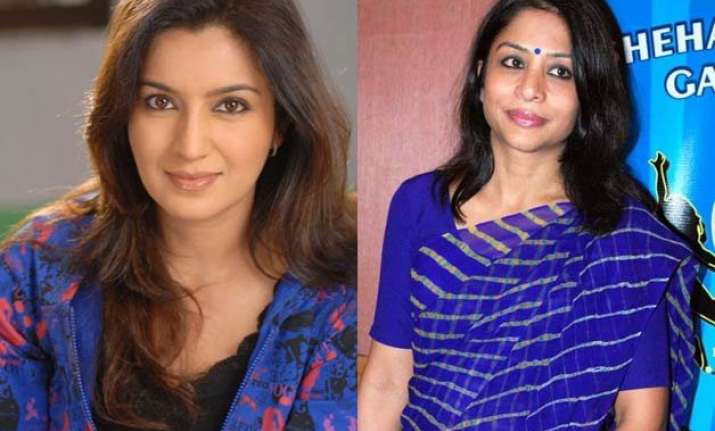 New Delhi: The Sheena Bora murder case has been hogging media attention for quite some days now. The mysterious disappearance and murder of 23-year-old Sheena has kept the nation glued to Television as fresh revelations come out everyday. The mystery caught media's attention when Sheena's mother Indrani Mukerjea was accused of her murder.
With new twists making way each passing day it would make a perfect Bollywood thriller movie. Not long ago, it was revealed that producer Mahesh Bhatt had written a story which has uncanny resemblance to the murder of Sheena and its disclosures.
Actress Tisca Chopra who essayed the role of Darsheel Safary's mother in 'Taare Zameen Par' wants to play the role of Indrani Mukerjea if a movie will be made on the story. The actress took to Twitter to express her desire and by her tweet we can say she sounds pretty excited for it too.

Bollywood has been known to have a penchant for movies inspired by real life incidents. Be it a biopic like 'Manjhi: The Mountain Man' or 'Talvar' which is based on the infamous murder of Aarushi Talwar.
The Sheena Bora case will bring to light deep dark secrets of the people associated with it, certainly making it a brilliant watch on the silver screen. The way Tisca wants to be the on-screen mother to Sheena, we wonder who would like to play Sheena Bora in reel.