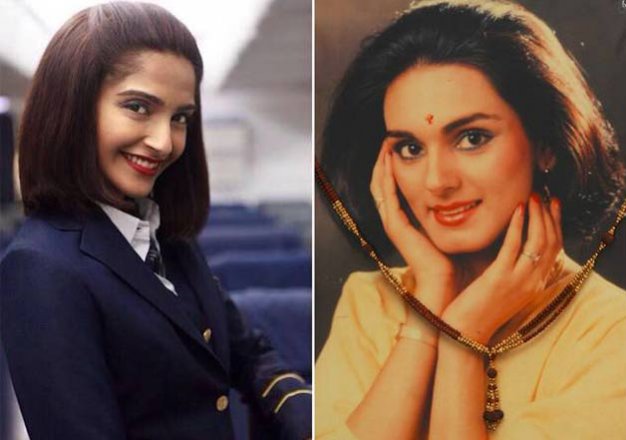 New Delhi: Actress Sonam Kapoor is soon going to introduce us with the heroics of brave heart Neerja Bhanot with her upcoming movie 'Neerja'.
22 year-old Neerja, an air hostess onboard Pan Am flight 73, had saved 359 passengers during the plane hijack in Karachi, Pakistan in 1986.
Sonam Kapoor is playing the titular role in the biopic based on this incident. But little did we know that 'Khoobsurat' actress herself is a braveherat in real life.
In an interview to leading news daily, Sonam Kapoor revealed an incident where her intuition saved two lives - her friend's and her own.
Though, unlike Neerja Bhanot, Sonam's story doesn't include a flight but car.
Going back in time Sonam said, "There was this one incident when I was 15-16 years old and my friend Kunal (Rawal) and I were driving back from a bowling alley. He was driving the car when the car suddenly stalled. I felt something very bad was going to happen and I told him that we needed to get out of the car right then. He was reluctant and I screamed, 'Kunal we need to get out of the car NOW!"
"I don't know where I got this strength from and then the car just burst into flames, like in a Rohit Shetty film," she added.
Well, Sonam's story didn't end here. After the incident she faced the angry brother Arjun Kapoor, for going in the car with that friend.
Narrating the incident, Sonam said, "We were very young and boy! I did get a firing from Arjun (Kapoor), who told me who told you to get into the car with him? He was pissed off with me! I was like I am alive and you are upset?"
Isn't that inspiring? We think it is.