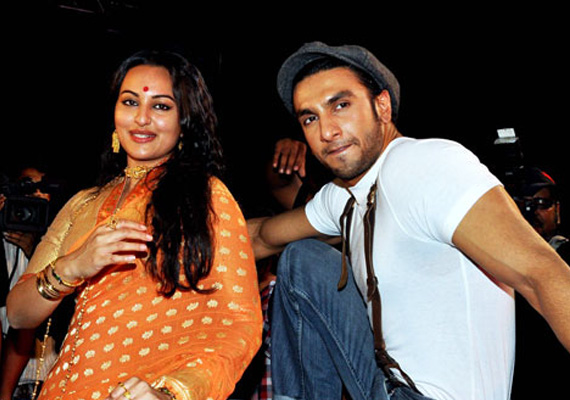 Mumbai, Feb 15: Bollywood actors Sonakshi Sinha and ranveer  Singh couldn't help but weep on reading  the screen adapatation of renowned writer O'Henry's classic story The Last Leaf, says a media report.
 
Vikramaditya Motwane's film Lootera starring Ranveer and Sonakshi is a screen adaptation of the famous story.

The report said, Sonakshi's character is based on the female protagonist in the short story.

Producer Vikas Bahl says, "Yes, Lootera is based on O'Henry's story. It's a beautiful touching story and Vikramaditya has fleshed it out beautifully."

Motwane had his heart set on this poetic piece of prose from the time he decided to make movies.

Bahl said,  the writer would be duly  credited in the titles of Lootera. "We are proud to have such an evocative story for our film," says Bahl.

The Last Leaf is a story of a dying girl who believes that the day the last leaf from the tree outside her room falls, she would die.

Says a source, "Motwane wrote Lootera even before Udaan. He's fascinated by the story. However, it was obviously too wispy for a feature-film adaptation.  Motwane wrote a whole new first-half that didn't exist in O'Henry's version. But the second-half of Lootera, which is being shot in Kashmir is based on The Last Leaf."

The original story is set in the early 20th century. Lootera has been set in the 1970s.

While Ranveer Singh's character is Motwane's creation, Sonakshi is the girl from O'Henry's story.