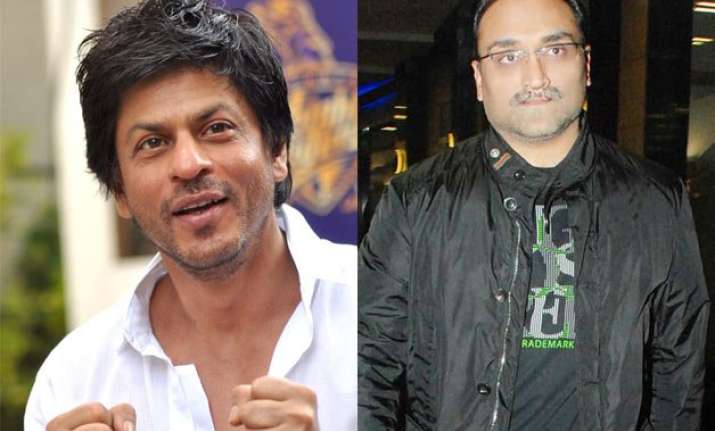 New Delhi: Yash Raj Films' head honcho Aditya Chopra announced on his father Yash Chopra's death anniversary that he would be directing a new movie called 'Befikre'. With a really cool video it was confirmed recently that Ranveer Singh has been signed as a lead actor for the movie.
Incidentally, this Aditya Chopra directorial will be the first one sans superstar Shah Rukh Khan. SRK, who has a very strong relationship with Yash Raj Films, has been the lead in all the three movies Aditya Chopra has directed. Be it Dilwale Dulhania Le Jayenge, Mohabbatein or Rab Ne Bana Di Jodi, SRK filled Aditya's story with life.
So, it was a shock when Aditya did not sign Shah Rukh as an actor in his next movie. They both are known to be fast friends, but Aditya's decision has raised many questions. Is everything fine between them?
Seems like Adi and SRK's bond is not something which is based on movies, but runs deeper. According to an actor who is very close to the Chopras, "There is no fallout between Shah Rukh and Aditya. He is already doing Fan for YRF. Also, SRK is busy for the next few years with different films. Also, like Adi has said, this film is different from anything he has done before. It's a love story that needs a younger pair. Adi even spoke to Shah Rukh before signing Ranveer. I believe SRK will make a guest appearance in Befikre. Just like Kajol does a bit role in all of Karan Johar's films or maybe it is just wishful thinking on our part."
Well, we hope Shah Rukh does a cameo. After all, it is hard imagining an Aditya Chopra movie without him. As far as Adi is concerned, it was a huge risk for him to have Ranveer as history is proof that an SRK-Aditya jodi is always a recipe for a hit. Will Ranveer match the same standards?