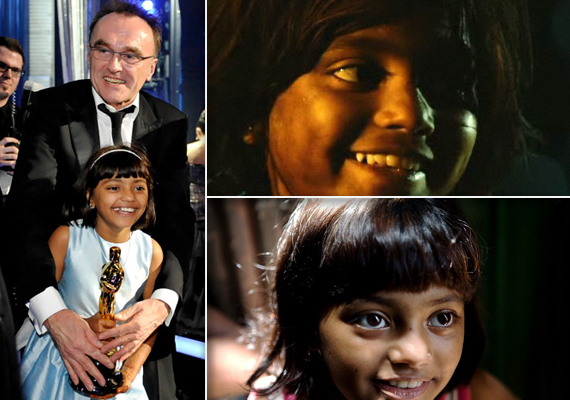 Mumbai, Mar 14: Child artist Rubina Ali of 'Slumdog Millionaire' fame, who has signed a British film, will get 21,000 pounds for acting in the movie, her family sources said.

Rubina, who had essayed the role of child actor Latika in Oscar winning film 'Slumdog Millionaire', has signed a small-budget British film, which will also have Hollywood veteran Anthony Hopkins in it.

"In a few months, she would begin shooting for her role. We do not know much about her role in the film. But we are all happy," Rafiq Qureshi, father of Rubina told PTI.

He said that Rubina would be given 21,000 pounds for her role. "We have been told that she would get 1,000 pounds a day for her shooting schedule of 21 days. This comes up to 21,000 pounds," Qureshi said.

Rubina moved from a shanty in Garib Nagar area, a slum area in Bandra (East) to a flat in Bandra (West).

Talking about the new project, Rubina said, "I am very much happy about this project. I don't know about the role. We would start shooting in some time."

However, neither Rubina nor her father are aware about the name of the movie, its director or producer.

"Rubina does not know much about the movie and her role. She had signed the film one-and-half years back. So there are chances of some changes in her role. The film is titled 'Lord Owen's Lady' and the producer-director is Martin Pennell," her manager Dinesh Dubey said.

"She would start shooting in September. The shooting would first begin in Simla and then in London," he said.