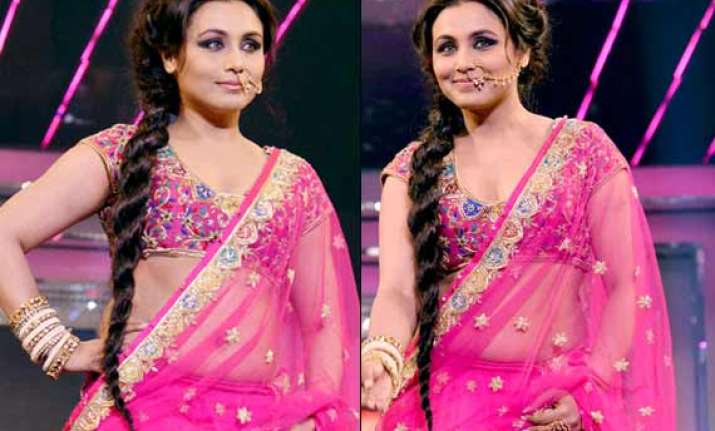 New Delhi: Bollywood beauty Rani Mukerji who just tied the knot with Chopra scion Aditya Chopra in Italy is quite elated at the fact that she will finally be called Mrs Chopra.
"I would like to share the happiest day of my life with all my fans all over the world whose love and blessings have been part of my journey all these years. I know that all my well-wishers who have waited for this day will be really happy for me. It was a beautiful wedding in the Italian countryside with just a few of our close family and friends with us. The one person I missed terribly was Yash Uncle, but I know he was there with us in spirit and his love and blessings will always be with Adi and me. I have always believed in fairy-tales and with God's grace my life has been exactly like one, and now as I enter the most important chapter of my life - the fairy-tale continues."
But at the same time the Kuch Kuch Hota Hai star terribly misses her Yash Uncle. The late filmmaker Yash Chopra is the father of Aditya Chopra and had been quite fond of Rani. Rani even got emotional on the first birth anniversary of Yash Chopra and while being teary eyed, Rani said, "Yash uncle I miss you a lot...please forgive me for not making cake for you last year as I was busy with my commitments...I miss you and we all love you."
We wish you all the luck and happiness!