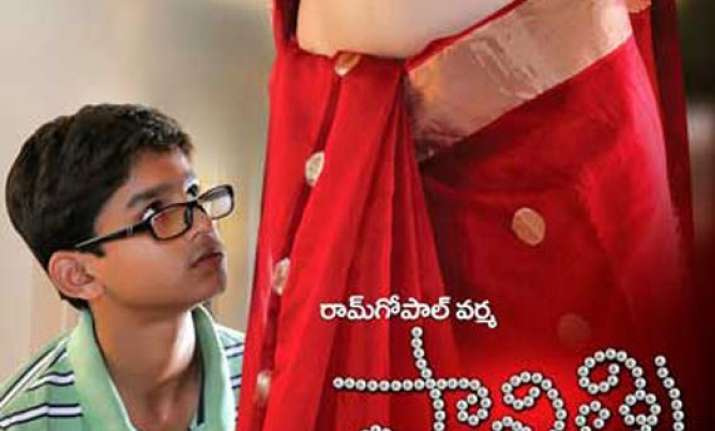 New Delhi: Ram Gopal Verma is going through a rough phase these days and all because of his heinous tactics. After insulting Lord Ganesha, the 'Satya' directorial has invited another controversy through the poster of his upcoming Telugu flick 'Savitri', which now after being criticized by numerous groups is changed to 'Sridevi'.
The first poster displays a school boy staring the midriff of a lady clad in red sari. First of its kind in Bollywood, the flick narrates the teenager's fascination towards a woman and with its 'vulgur' portrayal this was obvious that this poster won't go down well with the numerous social groups and activists safeguarding child rights.
Moreover, the press note circulated by the makers does nothing except to escalate the issue. It asks people to share their teenage crush stories. "Who is your Savitri? Please share the experiences of such Savitris, so we would incorporate them in this movie. So, Get Lucky with Savitri', RGV's press note reads reportedly.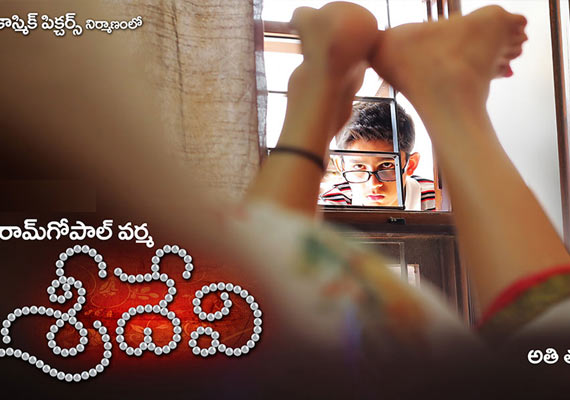 Ram Gopal Verma's intention over portraying juvenile's fascination may be different in the movie as in an interview to a leading daily recalling his childhood crush he said that he was "mad after his English teacher Saraswathi" during his schooldays. "That Saraswathi is now my 'Savitri'. I am launching this 'Savitri' movie with the inspiration of those several 'Saraswathis' you came across in your lives. Against this background, I am launching a contest – Who is your Savitri?
As teen, no adult could deny that they didn't have a crush in their respective lives. RGV asked viewers to send in the details of their first crush" in their respective lives, "which could be a woman next door or in your opposite house, or your elder sister's friend or your tuition teacher."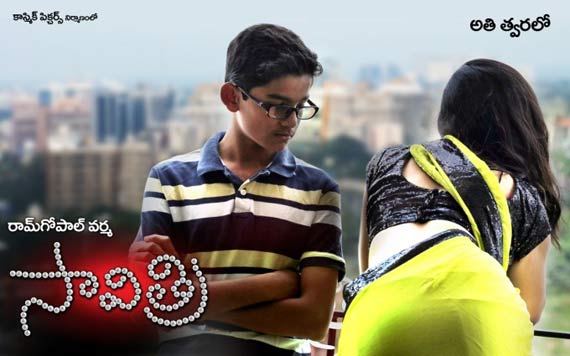 But the director's approach of presenting the entire scenario isn't a welcome idea as what its first poster speaks. His 'Sridevi' mixes the so called 'crush' with obsession and lust and if it releases with this content, we are afraid that it would encourage teenagers looking out for options for satisfying their sexual desires thereby making their present and future gloomy.
The State Child Rights Protection Commission has objected the poster and has termed it "vulgar and is a violation of child rights." They also held that "violating child rights by involving children in any obscene or vulgar scenes or picturisation is a crime under Section 292 sub-clauses (I) and (II) of the IPC and punishable with imprisonment of five years or more."
Now the matter of the fact is will Verma step back or face the rage surrounding?