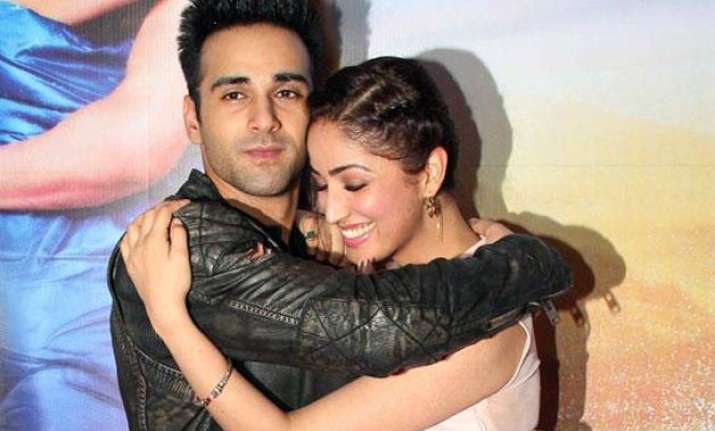 New Delhi: Bollywood actor Pulkit Samrat is making to the headlines these days but all for the wrong reasons
Ever since the news about Salman Khan's rakhi sister Shweta Rohira's separation with hubby Pulkit Samrat has been out, a lot has been said and written about the actor and his love life.
Pulkit's marriage with Shweta hit a rocky patch with in a year. While there were numerous speculations about the reason for separation, there was a buzz that the couple separated because of Pulkit's growing proximity with actress Yami Gautam.
Though, both Pulkit and Shweta have rubbished the rumours, but it seems that there is something more to these rumours.
If the gossip mills are to be believed, Pulkit and Yami are planning to get married.
Surprised? It's true.
According to the media reports, a source close to the couple has spilled the beans about their love affair saying they have not split. It is all a ruse to make people stop talking about their affair, although it has greatly helped their upcoming film (Sanam Re) garner publicity. Pulkit and Yami are, in fact, contemplating taking their relationship to the next level. The alleged couple has, so far, refrained from talking about their link-up rumours, which includes reports of them staying together. The actor, during a recent event, claimed to be single while his co-star deftly dodged questions about their relationship status. Now, they are not promoting their film together in a bid to let the dating buzz settle down. They are completely into each other and are keen to formalize their relationship. But they will have to wait until he is divorced.
Recently, Pulkit's estranged wife Shweta had also rubbished the rumours about his affair with Yami.
But this recent buzz about Pulkit-Yami's wedding has actually given a new twist to the rumours.