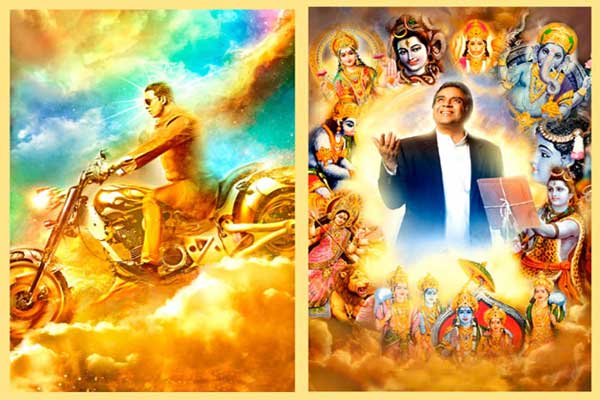 Mumbai : Versatile actor Paresh Rawal, whose one of the play has been turned into full fledged film 'Oh My God', says, they did not need a heroine for the film as they believe the story is powerful.
"It is good that there is no actress...as there is focus on the story or else we would have had to find another way.
I think if the story is good then there is no risk (of not having a heroine). This story is so powerful that people will not forget the movie ever. This film is very different," Paresh claimed.
'Oh My God' is adapted from the critically acclaimed and commercially successful Gujarati play, 'Kanji Virrudh Kanji', made in Hindi as well titled 'Krishan vs Kanhaiya'.  
The film tells the story of an atheist who incurs huge loses when his antique shop is destroyed by an earthquake.  As the film has been adapted from a play, the makers have made quite a few changes to make it more appealing.
"When you make a film from a play, it has to be visually powerful, when you see the film you will understand it. The film is quite different from the play, we have made lot of changes.
One would be familiar with the subject but people will be surprised with the new interpretation, new scenes which are not there in the play," Paresh said.  "In the play we couldn't do certain things so we did those in the film.
Like we have added songs to convey things, some moments, visually we did lot of things. Almost 60-70 percent of the film is different from the play," he said. 
Even director Umesh Shukla is full praises for
Akshay Kumar
, who plays the role of modern day Lord Krishna.  
"For this role we needed someone who is a star but could do things in a nice way. We felt Akshay fitted the bill as he had the aura of playing God on screen and that too in a subtle and naughty way. He is very lovable character," Umesh said.
"He is a much disciplined star. He is always on time," he said.'Oh My God' is co-produced by Ashvini Yardi, Akshay Kumar and Paresh Rawal. The film will hit the screens on September 28.