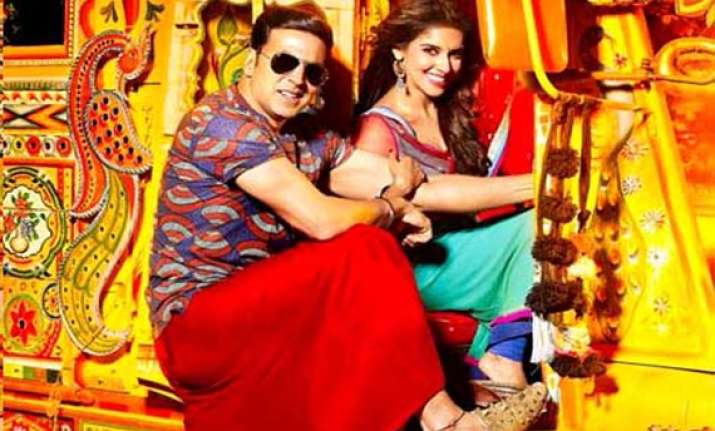 Rating: **1/2
Film:
Khiladi 786
Director
: Ashish R Mohan
Cast:
Akshay Kumar, Asin Thottumkal, Mithun Chakraborty, Raj Babbar, Himesh Reshammiya
If you are a die-hard fan of  action movies like Dabbang , Rowdy Rathore and Singham then definitely this movie is for you.  
But if you try to use logic, intelligence, and  make sense out of the movie and do not like South-styled stunts where a one-man army fights a bunch of deadly goons then definitely this movie is not for you.  
Khiladi 786 has all the conventional elements that a typical masala film has – a bad cop, a runaway bride, a lecher goon, songs after every few minutes… The film is for masala loving audience and the director has no qualms about admitting it.
While previous Khiladi movies  were  full of action,  this movie has director Ashish R Mohan's touch.
This movie is not hilarious,  but it has definitely some funny dialogues.Some scenes bear a total resemblance to Golmaal and Singham.