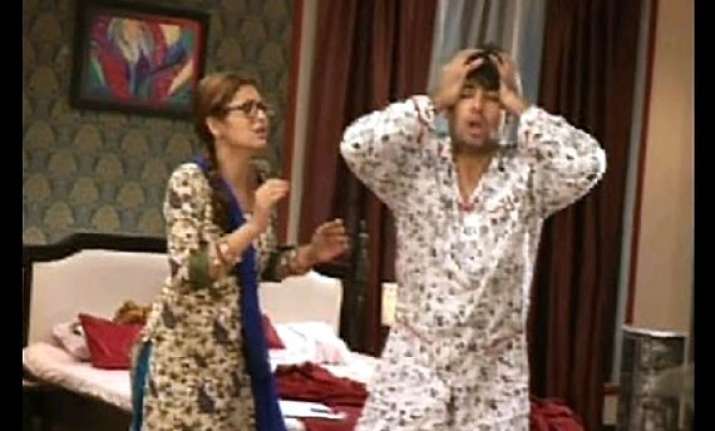 Mumbai: In the TV show 'Madhubala- Ek Ishq Ek Junoon', Raju, who is undergoing a treatment suddenly starts shouting and howling, throwing things here and there.
This leaves his wife Madhu totally confused and she is not able to figure out what's going on.
The show airs on Colors. Currently, the show is focussing on the rivalry between superstar Abhay Kapoor and Madhu. Abhay in trying to seek revenge of his father's death and got Madhu married to a mentally challenged boy Raju but Madhu is not depressed and being a strong woman is trying to help out Raju.
Watch Drashti Dhami, who plays Madhu in the show, describing the sequence here at the on-location shoot.