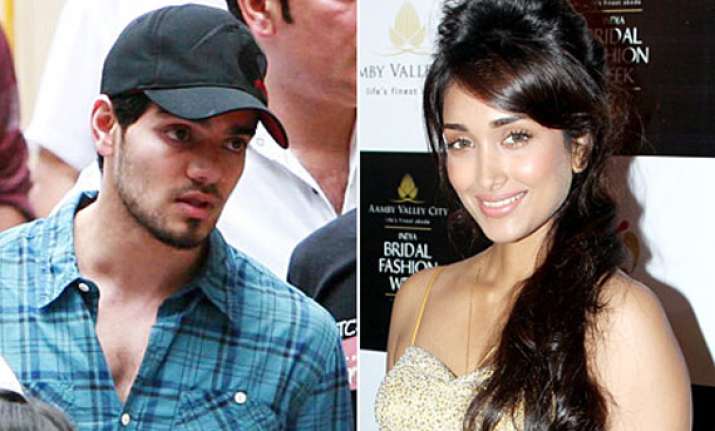 Mumbai, Jun 13:  Suraj Pancholi, held for abetting the suicide of his girlfriend and actress Jiah Khan, was today remanded in judicial custody till June 27 by a local court.  
Additional Chief Metropolitan Magistrate Seema Jadhav rejected the remand application for extending police custody of 21-year-old Suraj, son of actor couple Aditya Pancholi and Zarina Wahab.
Seeking extension of police custody for Suraj, prosecutor A K Pancharane said police had come across the word "rape" in the six-page letter purportedly written by Jiah to her boyfriend and they wanted to probe in this direction.  He further said that Suraj had deleted messages sent to him by Jiah on cell phone and they wanted to retrieve them to investigate the angle that he abetted suicide of the 25-year-old actress.
Besides, police had recovered two letters from the servant of Pancholi family and the investigators wanted to know who had written them and to whom, the prosecutor argued.  The police remand application also said that the investigators wanted to take samples of Suraj's handwriting to prove the letters written by him to Jiah.  
Counsel of Suraj, Zamir Khan, submitted that police had already recorded statements of witnesses, including Jiah's mother and sister and also of Pancholi family's servant.
He said Suraj's house had been searched and letters and electronic gadgets were recovered. Hence, he argued, custodial interrogation of Suraj was not required any further.
Khan said that both Suraj and Jiah had exchanged letters because of mutual trust, love and affection and no purpose would be served to keep Suraj in police custody.
However, the court did not agree with police that Suraj was required in police custody and hence sent him to judicial custody. This entitles him to seek bail and his lawyer said they would move the court soon to apply for liberty. 
Suraj was arrested on June 10 for allegedly driving Jiah to suicide on the basis of a note left behind by her which mentioned that she was "heartbroken" in her relationship with Suraj and fed up with his "womanising". 
The six-page note written by the 'Nishabd' actress who hanged herself at her Juhu residence last Monday, throws light on the rocky relationship between the two. Police is relying upon this as evidence against Suraj.
Jiah's mother Rabia Khan had alleged that her daughter suffered "trauma and abuse" at the hands of her lover and his father.
The note, meant for Suraj and discovered three days after Jiah's death, revealed that the actress was "deeply hurt" as she had to abort her baby with Suraj. Jiah ended her life on June 3 at her Juhu residence.
Suraj was produced before the Magistrate on June 11 and remanded to police custody till today. However, police could not get his custody further as the court sent him to judicial custody.