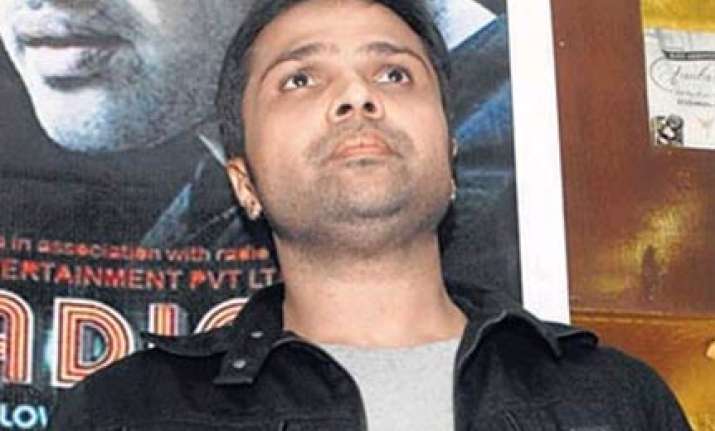 Crooner Himesh Reshammiya says no one in his family has any objections to the "other woman" in his life, says a media report.It's just like writer Salim Khan co-exists with his two wives Salma and Helen. So do Himesh's wife Komal and Sonia.
Himesh Reshammiya's  romance with TV actress Sonia Kapoor was reported in 2006. In the last four years, he has managed to ensure that his "close friend" was welcomed and loved as a "family friend" by his wife Komal, son Swayam and his parents Vipin and Madhu. 
Himesh has been seeing Sonia for more than four years now. After her father's recent death, they've grown closer. She has been a frequent visitor to their Lokhandwala flat -- something that upset his wife and his son initially but now they seem to have resigned themselves to it.
Komal can't leave her husband as she is very traditional but she has voiced her reservations. Swayam has been rebelling against his father as he feels Himesh doesn't treat his mother well. He has made his dislike of Sonia quite clear.  
Says Himesh: "Sonia and my family have been close for over 12 years. After her father's demise, our families have bonded even more. There is no stress between my wife and her. In fact, we all hang out as one group of friends. For holidays, too, both the families go together.  
"For the Sri Lankan holiday, it wasn't just her and me but our families as well. Komal and Swayam -- or anyone in the family for that matter -- has no objection to Sonia coming home at all. We are like one big family. I often go to Sonia's home. No one has any objections. I haven't been financing her expenses or recommending her. She is doing her own thing and is busy with her own serials."
Says wife Komal: "We have known Sonia and her family since years. She's a very good family friend so the question of Swayam or I objecting to her coming home doesn't arise at all -- in fact, Swayam loves her a lot."
Says Sonia: "Himesh and I have worked together on shows and TV serials for years. We're great friends. I'm also very close to his family. We will continue to be so. Komal is a lovely person. There are no problems between us. There's no truth to the affair story."