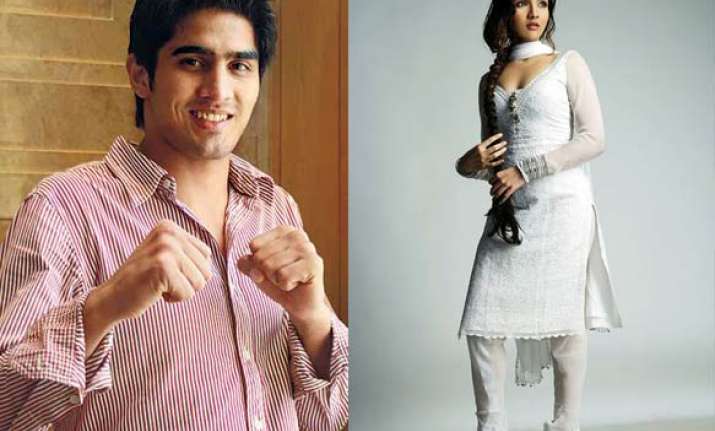 Indian boxing champion Vijender will be seen making his screen debut with Govinda's daughter Narmada in a yet untitled film, says a media report.
26-year-old Olympic boxing champion Vijender Singh Beliwal from Haryana, is keen on an acting career.
He has been undergoing training in martial arts, horse-riding, Bollywood dancing and has even hired a leading PR agency in Mumbai to handle his portfolio.
Narmada, Govinda's daughter has also been waiting in the wings for her Bollywood screen debut.
Narmada was considered for the same role as Sonakshi Sinha in Dabangg; obviously that was not to be.
Reliable trade sources say that filmmaker Lovely Singh who made Kya Love Story Hai (2007) is going to be directing the boxer and the star-kid in a subject that Lovely has contributed to.
Sources indicate that it will be a film with a love story at the core. However, Lovely refuses to give out any details on the project.
Lovely flew up North to meet Vijender and finalise the details.