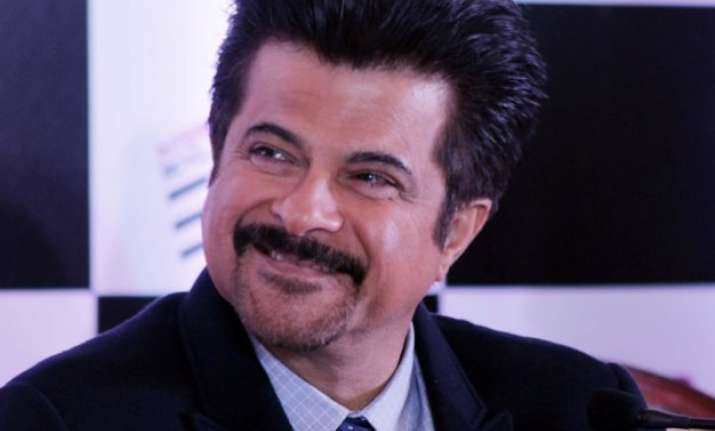 Dubai: Actor Anil Kapoor can now proudly call a plush flat in Dubai his home as he booked a two-bedroom apartment in 'Ritz by Danube' housing project on Tuesday.
The 'Dil Dhadakne Do' actpr addressed a press conference in the populous city of the United Arab Emirates. It was at the media interaction that he said was his "Sindhi" wife Sunita Kapoor who froze the deal in Mumbai a fortnight ago.
"I am an actor and must admit that I do not have that nose to smell business, but my better half being Sindhi is apt at it" he said amid guffaws from those he was addressing.
Calling Dubai his "second home" which over the years had endeared itself to him and his family, he said the "deal appeared lucrative" as real estate was set to appreciate in value in the city owing to the World Expo-2020.
He said Danube Group chairman Rizwan Sajan informed them about Spanish technology being used in the project to optimise the use of space, which was another reason to go in for the buy.
Dressed in a black suit, Kapoor couldn't stop praising Rizwan and the Danube Group's initiative.
The actor later told IANS that property in Mumbai was "out of reach for even the richest" and that he and his wife had a harrowing time in finding an appropriate place for their actress daughter Sonam Kapoor.
"Either the place was not good or it was not affordable," he said, contrasting his experience in Mumbai with his Dubai buy which was "both within reach and good".
Sajan said 'Ritz by Danube' was a 300 million Dh project being planned in Al Furjan neighbourhood in Jebel Ali area that was in close proximity to Dubai south, the Dh 120 billion and 140-square km mixed use development, which will host the Al Maktoum International airport and the World Expo 2020.
With inputs from agencies