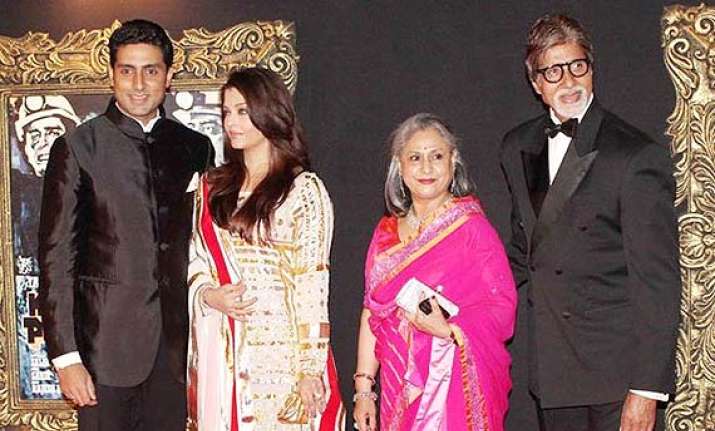 Aishwarya-Jaya's raging relationship is taking deep turns with every day passed by.
So far it was in news that
Abhishek Bachchan
is trying hard to keep things calm between the ladies; now the questions are on lift regarding megastar, Amitabh Bachchan's silence on the whole issue.
 It is evidently visible that all is surely not well in the Bachchan's paradise and Big B's numb attitude over the whole issue is generating enough whisper among the well wishers.
Recently, with the news of spat between Abhi-Aish broke in, it was deemed that the fuming relationship between the Bachchan saas-bahu is affecting the couple's relationship.