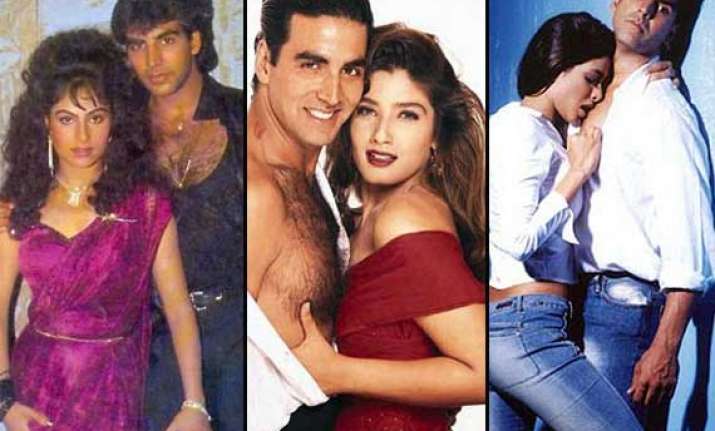 New Delhi: Akshay Kumar has not just been an alluring actor with all his thrilling action stunts but also a heart throb to numerous Bollywood divas who were ready to lose their everything on him.
However, he is married to Twinkle Khanna now but peeking into his archive, the leggy lasses of Bollywood tried too hard to get associated with him and this sparked numerous controversies too. This 'khiladi' never got caught into the beauty trap but yes they themselves were left with broken heart.
Take a look at Akshay Kumar's long time affairs, which didn't turned into marriage.