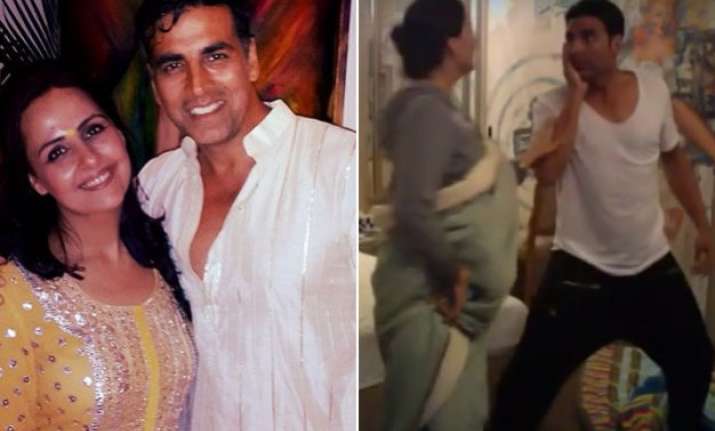 New Delhi: Akshay Kumar is a complete entertainment package. One moment he thrills us with mind blowing action sequences and the next moment we laugh out loud because of his superb comic timing.
Yesterday, when the whole of India celebrated Raksha Bandhan, Akshay Kumar too had a festive time with his sister Alka, though in an entirely different manner.
The actor did something really funny and kiddish with his crime partner Alka and then took it to twitter to share the video of the 'act'.  
"Somethin spontaneous on #RakshaBandhan wid my partner in crime since childhood,my sis Alka. Here's 2 never growin up https://youtu.be/qvEiZsl9xfg

Soon after, the video went viral on the social media giving a laughter riot to the people.
Get ready to for the giggles coming your way: Watch the video here: