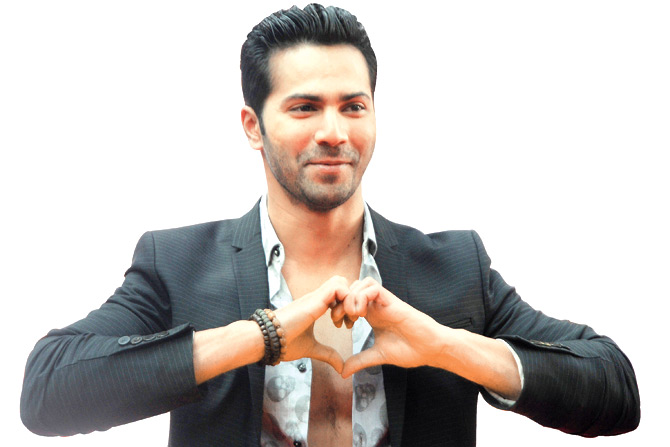 Actor Varun Dhawan who has given some wonderful performances in his five year long Bollywood career revealed that he wanted to work in films which appeal to pan-Indian audiences. He added that Khans make films that everyone can enjoy.
The 29-year-old actor has done only Bollywood potboilers barring "Badlapur" and he consciously chooses the "masala" films because those are what people from all across the country can watch irrespective of states. 
"It is conscious decision for me (to do masala films). We need our films to do well. And commercial films don't only mean masala. Commercial films also mean that they are films that everyone in the country can watch - people in Bihar can watch it, people in Maharashtra can watch it, people all over the country can watch it," Varun told reporters during an interview on the sidelines of Lakme Fashion Week. 
"Sometimes we forget that in our country there are so many other people who are living and might have different preference. I am just trying to make that attempt which I think the Khans do wonderfully, they make films for the entire country. Also, Akshay Kumar and Hrithik Roshan. My attempt is to make a film which everyone can enjoy." 
His fourth film was thriller "Badlapur", which was a far cry from what Varun did in his first three films -- "Student of the Year", "Main Tera Hero" and "Humpty Sharma KiDulhania". 
Even though it was a departure from his happy-go-lucky on-screen image, his dark and mature performance was appreciated. 
When asked if he would like to revisit the genre, Varunsays, "100 per cent. In fact, by the end of the year there will be a surprise." 
The actor is currently awaiting the release of "Badrinath Ki Dulhania" which is the second offering from the "Dulhaniya" franchise. Besides that Varun is also stepping into the shoes of Salman Khan for "Judwaa 2". 
The film will be directed by Varun's father David Dhawan, who also helmed the first film which was about twin brothers Raja and Prem. 
"It is a daunting thing. I am just going to put my head down and go into the film and not talk much of it. Anything I do is going to be less. I am just trying to create two characters which people can love."
(With PTI Inputs)