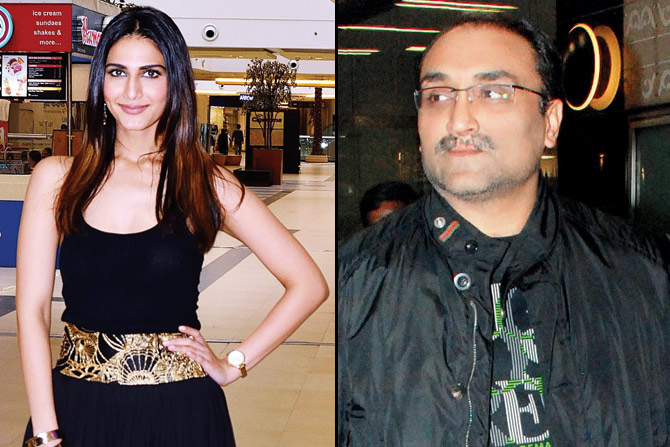 Bollywood actress Vaani Kapoor, who is busy promoting her upcoming movie 'Befikre' can't stop gushing about director Aditya Chopra and feels that the director is one of the most humble man she has met.
Sharing her experience of working with Adi, Vaani said the filmmaker made her feel really comfortable and made sure the newcomer gets a friendly environment.
"You can never feel intimidated by him because he makes sure that he is approachable and friendly", said Vaani.
"Before he announced (about 'Befikre'), he broke the news I am doing this movie...He was taking my workshops. I didn't know for what movie and who is directing it...He made me feel very comfortable when we were doing workshops also," she added.
Vaani also asserted that she shares a friendly bond with the Yash Raj head honcho and can be herself in front of him.
"I could goof up and make mistakes and not feel judged...That fear had gone," she said.
Talking about 'Befikre', Vaani said that it was an amazing journey and was one of the best things ever happened to her. However, this wasn't just because of Aditya or her co-star Ranveer Singh, but because of her character.
In fact, Vaani also feels that 'Befikre' has givne her an experience to treasure for life.
The movie is a fresh interpretation of love as viewed in the 21st century. Shot in Paris, 'Befikre' is scheduled to release on December 9 this year.
(With IANS Inputs)