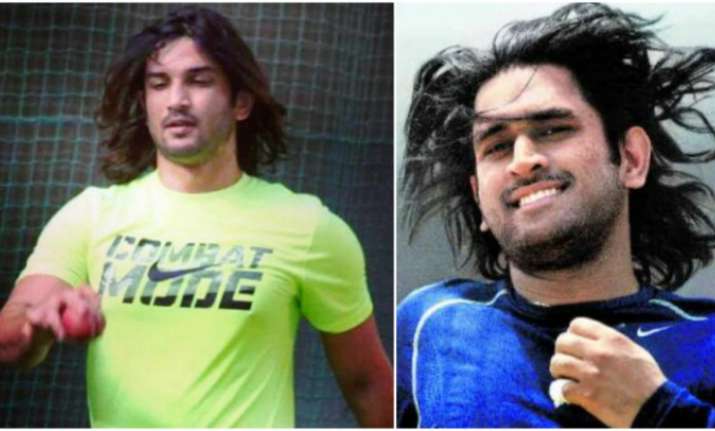 Actor Sushant Singh Rajput who is awaiting release of his upcoming movie 'MS Dhoni: The Untold Story' has said that during the filming he did not pretend to be the star cricketer Mahendra Singh Dhoni. The reel Dhoni said that he indeed was the real Dhoni during the shoot.
The biopic on the life of Indian cricket team's captain of limited overs has created quite a buzz around it.
Speaking about the difficulties, Sushant said that nailing Dhoni's mannerisms was a real challenge.  
"It was not tough (to play Dhoniin film) because of the expectations of the audience. We as actors have to convince ourselves that we are the characters. I had strong visual reference of him, so it was a difficult task for me," Sushant told reporters.
"I immersed into the film completely. When I was shooting for the film on day one, I did not pretend to be Dhoni, I was Dhoni," he said.
The actor, who is a big fan of Dhoni, doesn't think about the response while doing the film.
"But when the film is about to release, I think about how people will respond. Before that, I am a selfish actor and I look for excitement," he said.
To get into the skin of the character, the actor trained for 11 months before the shooting.
When asked about the Central Board of Film Certification (CBFC) allegedly curbing freedom of expression of filmmakers, Sushant said it's disheartening if anything relevant to a film is asked to be removed or changed.
"We are only talking, they (CBFC) are cutting us. To actually ask to remove something important from a film has a ripple effect on the entire film. An artist or any creative person doesn't feel good if anything important is asked to be removed from a film," he said.
(With PTI Inputs)