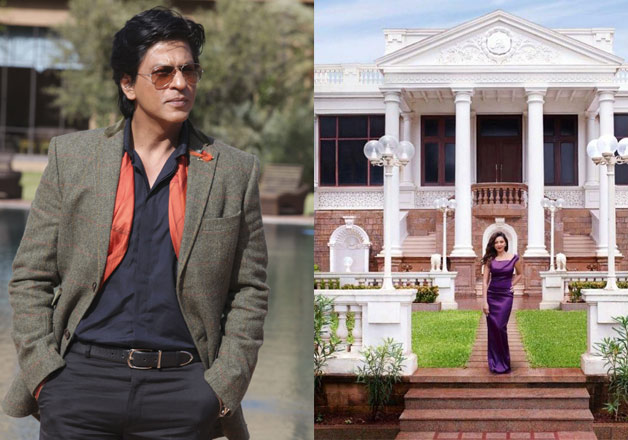 Shah Rukh Khan is one of the self made actors of the industry. The actor, who was just another guy from Delhi in Mumbai, struggled to become the Badshah of tinselvile.
He had also once confessed during an interview that there was a time when he was depressed with his struggle that he went on crying in the streets of Mumbai, sat outside the Oberoi hotel and shouted in frustration "ONE DAY I WILL BUY THIS CITY".
SRK did keep his words. He is not just ruling the entire Bollywood but also owns one of the most expensive bungalows in the city.
Yes! We are talking about his luxurious mansion 'Mannat', which he had bought in 2001 at Bandstand in Mumbai's Bandra West.
'Mannat' means 'vows to the God' and it has been the dream of every passer by.
The six storey high bungalow has every luxury to make it feel like heaven on earth.
Here's a sneak peek to King Khan's opulent mansion.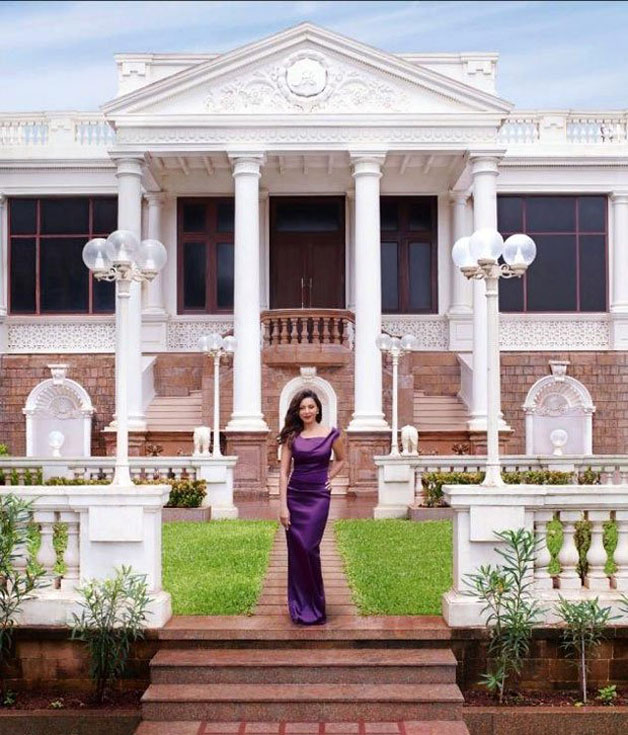 Right from the entrance 'Mannat' will give you a feel of a royal palace.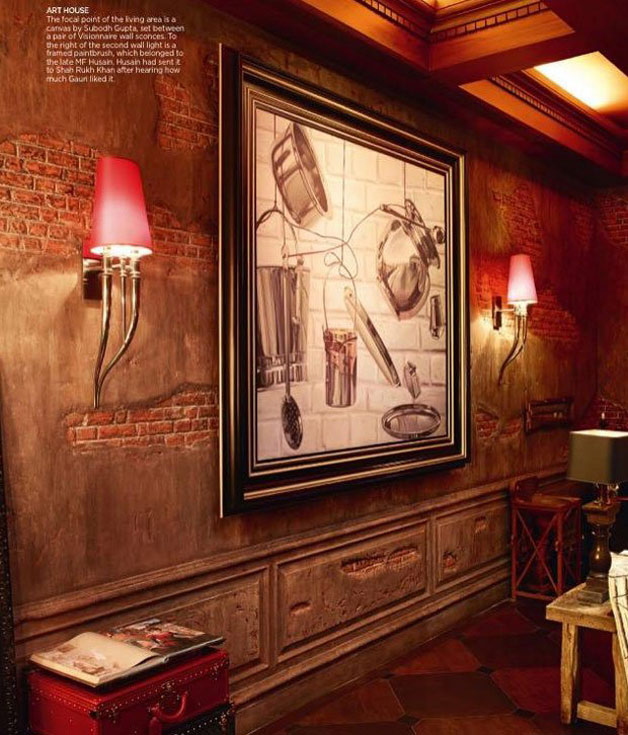 His living room looks quite artisitic as it flaunts a canvas by Subodh Gupta. SRK has also framed the paintbrush of renowned painter Late M.F Hussain. Hussain had gifted the brush to the 'Dilwale' actor after he got to know that Gauri liked it a lot.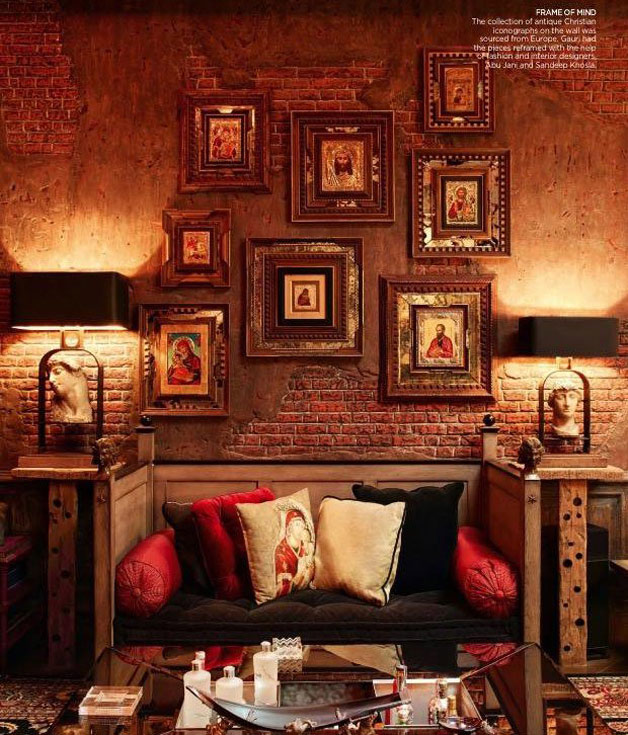 It also has a collection of antique iconographs which were sourced from Europe. Gauri had reframed the pieces with the help of fashion and interior designers Abu Jani and Sandeep Khosla.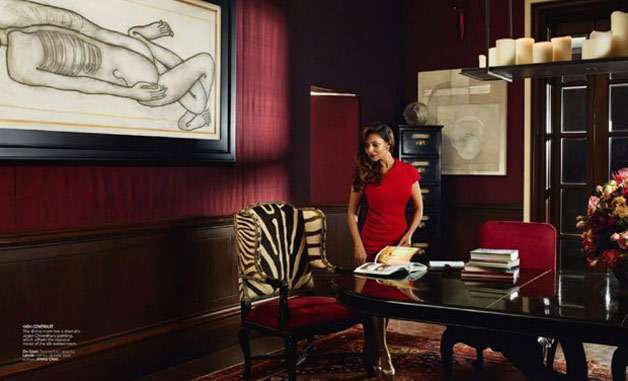 Gauri Khan looks ravishing in red as she poses in the dining room of 'Mannat'. Indeed, the dining room looks as classy as the diva.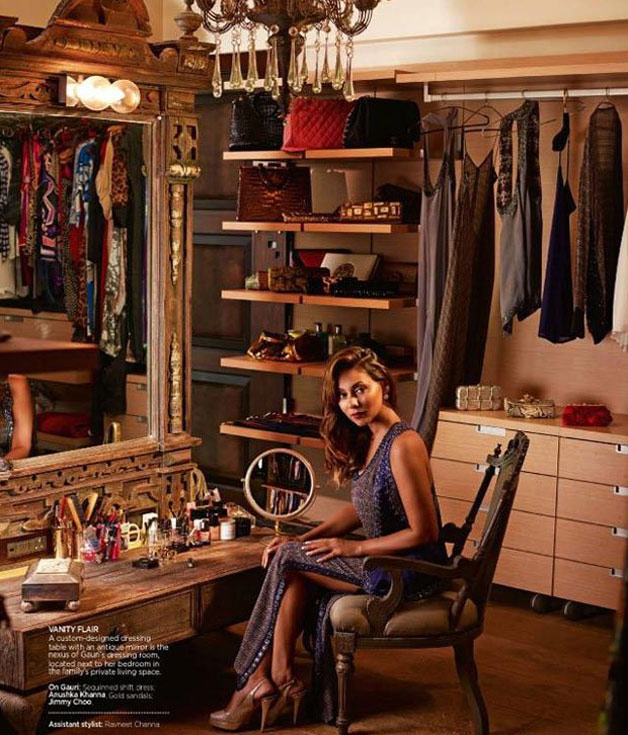 Gauri's dressing room flaunts a customed designed dressing table with an antique mirror in it. The room is located just next to SRK-Gauri's private space.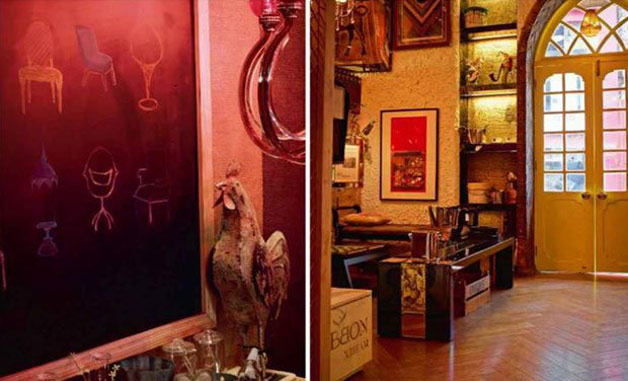 Not just the Khan family, 'Mannat' is indeed a home to several antique pieces.
There has been a quote by Wendy Wander that "The magic thing about home is that it feels good to leave and it feels even better to come back". Shah Rukh Khan's 'Mannat' does stand true to it in every sense.