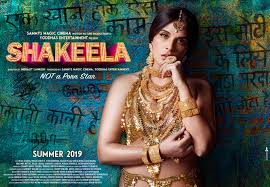 Richa Chadha's upcoming biopic on Shakeela has already become an anticipated project after the first look of the film was released last week. The makers have now revealed that this first look featuring Richa in gold jewellery and a bustier was not influenced by Shakeela's life or work, but by popular actor Silk Smitha.
Now an interesting part of the image which the makers have just revealed is that the image actually was inspired by a classic image of not Shakeela but that of Silk Smitha. And there's a special reason behind it. The poster of Shakeela Biopic is inspired by a film of Smitha, titled Miss Pamela in which the poster has Silk posing in only gold jewellery.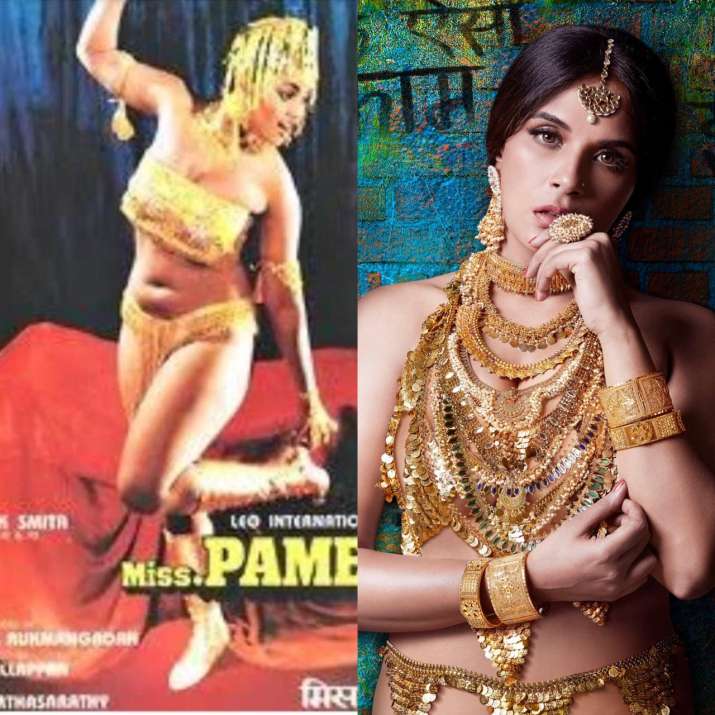 The reason for the inspiration was that they wanted to pay an homage to the Late Silk Smitha who has an untimely tragic demise, which lead to the rise of Shakeela's popularity and had it not been for Silk to pave the way with her unapologetic choices, Shakeela wouldn't have been so popular.
Speaking about the film earlier, Richa said, "She was a brave soul who defied norms of the business during her time and her story was much more than what people know of. To essay the role of a living being is additional responsibility on me as actor and team as the makers of the film."
She also added, "I'm looking forward now that the film has wrapped up for the release next year. We have kept the story to the most authentic version of her real life. Shakeela herself has been pivotal to making this film happen and helping us in in-depth knowledge into her life which has helped us tell the story in its most authentic version possible."
Richa's film is directed by Indrajit Lankesh and is produced by Magic Cinemas and Yoddhas Entertainment. The makers also revealed that the film is slated to release in Summer 2019.