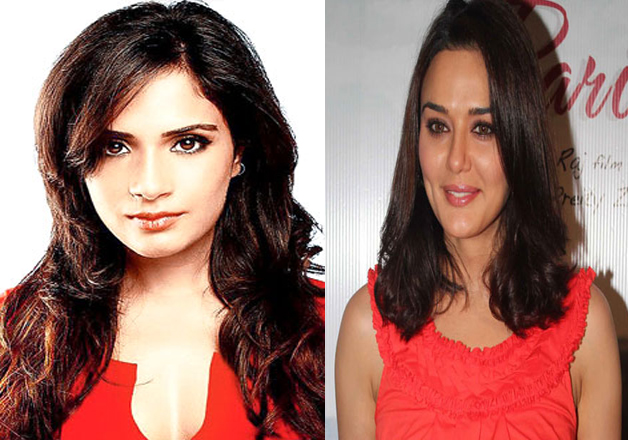 Richa Chadha is coming up with her forthcoming project Inside Edge. Interestingly, her character in the film has a strong resemblance to Preity Zinta, who is also the owner of IPL team. While speaking about her character in the show, Richa said the similarity is merely incidental. 
Richa said that her role is completely fictional in the cricket-themed show which has been produced by Farhan Akhtar and Ritesh Sidhwani. 
"I don't think Preity Zinta will have a problem with the show. It is a fictional character. Preity has worked with Farhan in a very important film which is 'Dil Chahta Hai'. They go back a long time. I think we should all wait till the show begins, then we will know about the response," Richa said. 
Sidhwani had earlier clarified that none of the characters in "Inside Edge" is based on any person in real life, especially Richa's. The 30-year-old actress is doing a web-series for the first time and she says rather than being uncertain about the new entertainment medium, she was very up-beat about it. 
"I have always believed in doing game-changing work. In my career, I have always experimented-- be it "Oye Lucky Lukcy Oye' or 'Gangs of Wasseypur'. I believe in taking up new challenges in terms of my career and this is a step towards that," she said. 
The show will premiere on Amazon Prime Video. "The taste of the audience is changing and people are hooked to English shows. But people in India also want to see Indian content on that platform. I am glad that the filmmakers are taking this platform seriously." 
Best known for her performance in gritty dramas and hard-hitting, rustic portrayals in cinema, Richa says it was a welcome change to finally get to play a glamorous role. 
"When I read the script, I really liked it. They approached me and I immediately said yes. This is a very glamorous character which people have not seen me do on screen. It was fun to wear normal clothes for a change and not synthetic salwar-suit or cotton saree," she said. 
"Inside Edge" follows the ups and down of a cricket team and is a tale of greed, ambition, corruption, passion, courage and love. 
Richa said that she is a cricket lover in real life. "I'm a big cricket fan and was disappointed when India lost the Champions trophy. But I was not that disappointed to that extent that I would go out and break stuff," she said about reports of people damaging public property after Indian cricket team's loss against Pakistan in the finals of the tournament.
(With PTI Inputs)