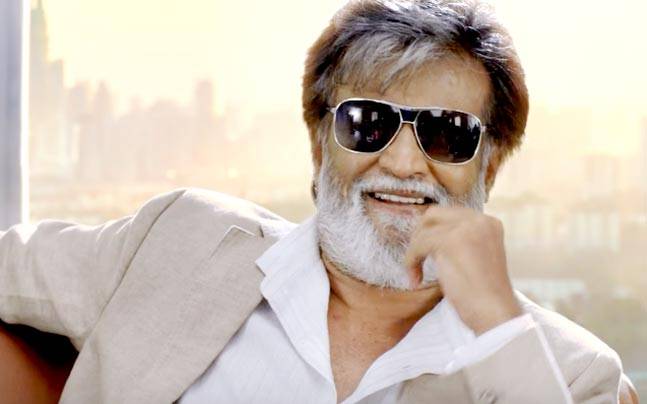 New Delhi: There are still a few days before the release of superstar Rajinikanth's 'Kabali' but the excitement of fans is touching new high each day. Fans of the 'Thaliava' are eager to catch the first day screening of the movie which releases on July 22.
Scenario is such that few offices in Chennai and Bengaluru have declared a holiday so that their employees don't have to call in sick to see the movie on the first day. Now, this step by few companies gave something to Twitter users to talk about.
Seems, a handful of Rajani jokes has become a fact over a fiction this time. Twitter users noted that, unlike the other superstars, Rajinikanth did not have to wait for a holiday to release a movie. Instead, a holiday was declared for the release of Rajinikanth's movie.
Check out the tweets showing the star power of Rajinikanth.
Other movie stars release movies around holidays. Holidays organise themselves around Rajnikant's movie release #22july

— Pradyot Ghate (@pradyotghate) July 20, 2016
The Khan's - Lets release movie on National holiday and earn lots 😍

Rajnikanth - Lets release the movie and declare holiday. Mind it 😎

— Godman Chikna (@Madan_Chikna) July 19, 2016
I release my movies on EID bcoz it's holiday -Salman
I release my movies and it becomes holiday - Rajni#Kabali #Holiday

— 𝓓𝓮𝓮𝓹𝓪𝓴 (@Awesome__Deepak) July 20, 2016
Quiz: The most impossible thing to get is (a) horn of unicorn (b) efficient garbage cleanup (c) acting from Katrina Kaif (d) Kabali tickets.

— Baradwaj Rangan (@baradwajrangan) July 18, 2016
Fandom of Rajinikanth:
If you thought, closing of offices is the heights of love for Rajinikanth, you are mistaken. As there are many incidents like these. Here are a few of them:
1. Jayaseelan a 39 year old fan has booked 10 back to back shows of Kabali. His schedule from 22 to 23 July is packed.
2. A fan in Karnataka spent a hefty amount of money for a new number for his car. The number is 'KA 8 AL 1' and he changed the font so that the number looks like 'Kabali'.
3. An entrepreneur in Bengaluru has designed a sari having Rajinikanth's 'Kabali' face on it.
4. An auto driver in Chennai will be giving free rides to fans who want to watch the movie.