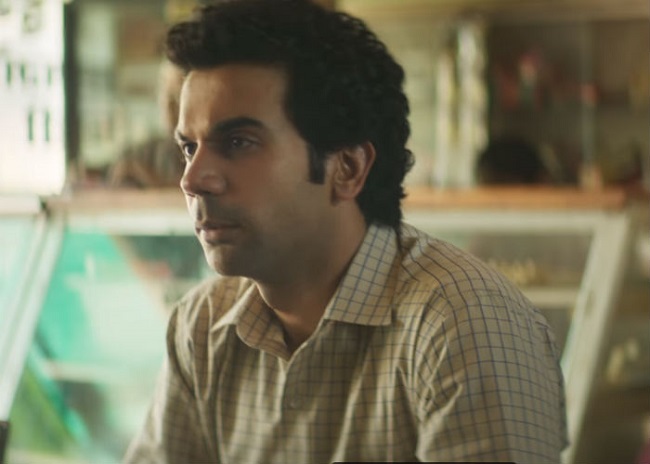 Rajkummar Rao-starrer Newton becomes India's pick for Oscars 2018. Every year when the announcement is made, it is stormed by critical disagreements about the film not being competent enough to stand strong among rest of the contesting films. But this time, the whole scenario is different. When the film released on Friday, majority of the critics regarded it as the 'film of the year', which is an achievement in itself. While many praised Rajkummar Rao's acting, Amit Masurkar's direction was particularly praised. Set in the backdrop of a hamlet in Chattisgarh, Newton puts naked reality of the naxalite-affect regions in your plate. After a long while, a movie managed to keep our eyes glued to the screen throughout 110 minutes of runtime. 
Another startling fact about Newton is that it is made with a shoestring budget of Rs. 9 crore, and yet it will be India's entry in the foreign language category at the 90th Academy Awards, to be held on 4th March 2018. 
Produced by Drishyam Films, Newton is a black comedy which follows the life of a rookie government clerk Nootan Kumar, who is young and adamant to follow his principle's path. He sent on an election duty to an insurgence-affected jungle of Chattisgarh to contest Lok Sabha elections. While his colleagues' attitude was lukewarm, Newton vouched to contest fair elections, even though the constituency consisted of only 70 voters. 
The movie starts with a humdrum election campaign scene where a fat-bellied pretentious 'Neta' is appealing the villagers to vote for him. But, while his way back through the forest, he becomes the scapegoat of guerrilla attack by naxalites. Ever since then politicians as well as the commission are scared to contest election in the naxalites-infested nooks of Chattisgarh. 
How Nootan became Newton?
There's a particular scene I would like to single out, where an election officer, played by Sanjay Misra, is giving the sermons around fair election to his team. Sanjay Misra has comparatively smaller screen time in the entire movie, but it won't be an overstatement to say that he's one of the impactful ones. He's the one establishing the link between Rajkummar Rao's name Newton and Isaac Newton. According to him, 'Newton wo tha jisne zameen asmaan ko ek barabar kar diya. Usne yeh saabit kar diya ke kudrat ke samne, sab barabar hain'. 
This signifies the mantle, Nooton Kumar aka Newton is going to carry on his shoulder during the election duty. 
Newton also reveals how himself replaced the 'Noo' of his name with 'New' and 'Tan' with 'Ton'. The brief conversation which takes place between Newton and Sanjay Misra is worth an applause. 
Newton: Main yahan kaam karne aaya hu... difference lane ayah u (I'm here to work, to bring a difference)
Sanjay Misra: Tumhe pata hai tumhari sabse badi problem kya hai Newton? Imaandari ka ghamand. Tum imaandari karke koi ehsaan nahi kar rahe. (You know what your biggest problem is? Your pride in honesty. You're not obliging anyone by being honest.) 
Newton's journey to Kondnar- a naxal-affected village
Newton embarks on his righteous journey to kondnar, a village  in Chattisgarh with mere 76 voters. Above that, the community is least bothered about elections. They have their own minister, own laws, which runs as deep as 1000 years. They have settled this belief in their hearts that nothing is going to change. And the question that's the biggest hurdle in the entire course of the election, is whom will they vote for? They don't know a single candidate who's contesting elections. And hence, the gullible 'janta' of Kondnar presses any random button on the EVM. 
Amit Marsukar's black comedy
Amit Marsukar made a black comedy with many humorous moments, which are going to tickle you. But at the same time, you'll be struck by the guilt of laughing at something as serious as insurgency and ignorance in the edges of the country. That's where he's the winner. He's making you laugh while hitting your scruples; we immediately realize our privileges. There are places in this world's largest democracy where people are asking which 'neta' is going to give them the best price of 'Tendu leaves' so that they can vote for them. 
Insurgence: a war of ideologies
The notes written on the walls, talking about dragging the political organisations to the court of justice was peeking into reality; the one which is placed far away from urban and developed India. Malko Netam says, "Kisi ka gaon jalaoge toh gussa toh ayega hi na". At many instances, the film deals with the ideological battle between the government and Maoists. 
Pankaj Tripathi is grabbing eyeballs in Newton
Pankaj Tripathi is the showman of film Newton, apart from Rajkummar Rao. He has worked in unison with the ace actor, to make Newton a film that grows on you as it nears its end. He hits the right chord of your hearts when he hands his gun to Newton and says, "Bandook bhari hai... yeh desh ka bhaar hai aur humare kandho pe hai." Tripathi is an extremely-outstanding performer in the film. 
The climax of the scene when Newton snatches the gun from Aatma Singh is symbolic of him taking the responsibility of the country on his shoulder. Newton, who never sways away from handbooks, manuals and set of rules, himself does the unimaginable by making several villagers cast vote outside the venue. Newton is an example how impossible it is to abide by the rulebook.