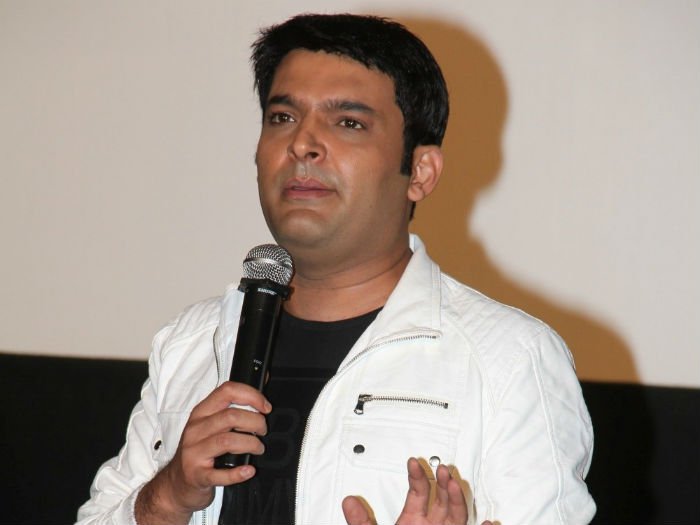 Comedian-actor Kapil Sharma who started a new controversy by alleging that Brihanmumbai Municipal Corporation (BMC) asked him for a bribe, has tweeted once again. A few minutes ago, Kapil tweeted that he did not mean to blame any political party with his tweet.
Kapil Sharma in his earlier tweet said that BMC is asking for a bribe of Rs 5 lakh to construct his new office, despite him paying income tax of Rs 15 crore. He tagged the twitter handle of Prime Minister Narendra Modi, asking if this is the 'acche din' he promised to bring. 
With this serious allegation, Kapil somehow got on the wrong side of Raj Thackeray's Maharashtra Navnirman Sena (MNS). The party threatened Kapil to prove his allegations or face serious repercussions.
The latest tweet by Kapil can be seen as a reply to the threats he received. This is what he tweeted:
I just voiced my concern on the corruption I faced with certain individuals..Its No blame on any political party be it BJP, MNS or ShivSena

— KAPIL (@KapilSharmaK9) September 9, 2016
The entire controversy may take an unfavourable turn for Kapil. Earlier this morning, Assistant Municipal commissioner, P. Masurkar said that the comedian was carrying out illegal construction behind his residential bungalow for commercial purposes.
Mr. Masurkar said,
"Sharma was  constructing an illegal office behind his Bungalow.On July 16, BMC had issued a stop work notice against him. Sharma was also constructing second floor of his row house without BMC's permission."
Not only this, BJP MP Manoj Tiwari also reacted to Kapil's barb at the PM. He said that if the comedian is paying Rs 15 crore as tax, then his 'acche din' must have arrived.
"I also see a guilty conscience in his tweets because it could be possible that he paid a bribe and got his office made illegally,"
Tiwari added.