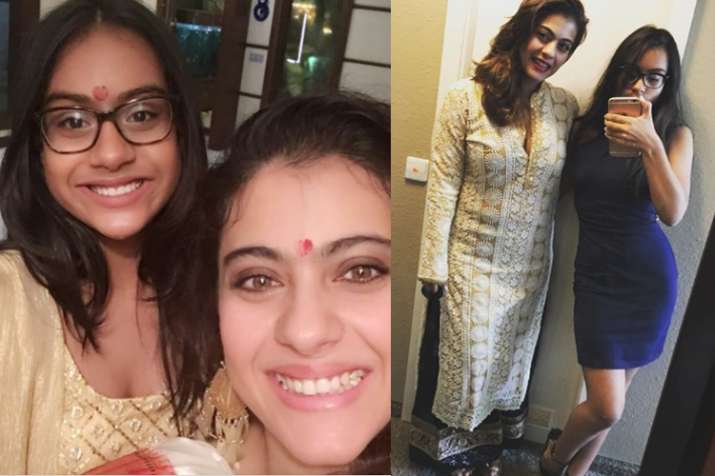 Bollywood actress Kajol is a doting mother of two beautiful kids Nysa and Yug. And to mark the birth anniversary of her daughter Nyasa, Kajol shared a throwback pic of her on Instagram with a beautiful caption.
Like any other mom, Kajol too expects the best for her daughter and also wished that Nysa shines as bright as sun and succeed in her life. In the throwback pic, Nyasa looked beautiful and was in all smiles while cuddling with a teddy bear.
''From crayons and teddy bears to a young lady. Happy birthday to my smart, beautiful, brave, cuteness overload and seriously humbling daughter Nysa. May the sun shine out of your eyes always and may you always walk in,'' read the caption of the pic which Kajol shared on her Instagram account. 
Meanwhile, earlier in an interview Ajay Devgn spoke in detail about his darling daughter Nysa and regarding her studies. Nysa is studying abroad and talking about it, Ajay said, "I am still shaken up. She's only 14, and she has never been alone and left the house. The whole family is a little upset, but she's adjusting there well, so I am happy about that."
"Kajol is the strict one, and handles the discipline of the house. What [Nysa and Yug] don't get from her, they come and complain to me, and I give them whatever they want. But I also say, 'Don't tell this to your mom," said Ajay while discussing about his and Kajol's parenting style.