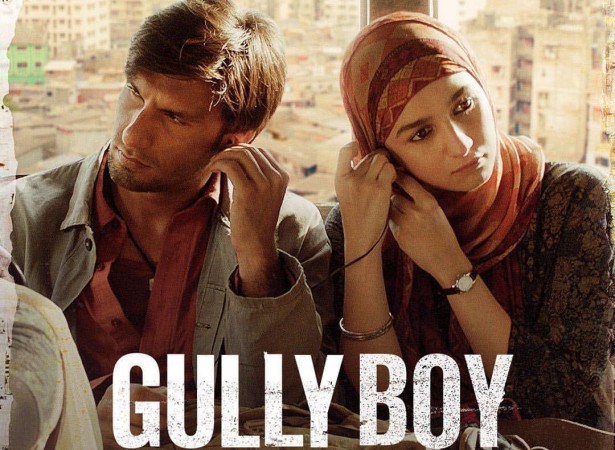 Bollywood's latest offering Gully Boy has hit the cinema halls today. Releasing on the occasion of Valentine's Day 2019, the musical drama features Ranveer Singh and Alia Bhatt in lead roles. The film has been helmed by notable director Zoya Akhtar who worked with Ranveer Singh in Dil Dhadakne Do, which was released in 2015. Now after a gap of four years, the actor and director duo have reunited for Gully Boy and, fans can't wait to see the magic all over again. As an icing to the cake, Alia Bhatt as the female lead looks spectacular in the film. Her last release Raazi was one of the most successful films of 2018 and, the actress has surely lived up to our expectations in Gully Boy.
Also Read: Gully Boy Box Office Prediction: This Ranveer Singh, Alia Bhatt starrer could rake in Rs 10-12 crore on Day 1
Here are the Highlights for Gully Boy Movie Review:
Film opens with things people do for surviving in cosmopolitan. Zoya Akhtar's eye for detail is perfectly captured. How three young men can't afford three cigarettes so they share a single. The film showcases the huge gap between the rich and the poor in the nation and how rich foreigners find slums a piece of art. The great economic gap between the society is, again and again, pinched in the film. The movie also sheds light on different social issues including false body image
Ranveer Singh as Muraad is electrifying
Ranveer Singh is the total paradox of what we saw in Simmba. The actor, who has impressed us with his presence in Bajirao Mastani and Padmaavat,  has absorbed the Bombaiya lingo perfectly. His character in Gully Boy is named Murad who finds solace and salvation in music amid all the chaos and struggles of life. Amid the personal tussles, Murad tried to get out of this muddle with music by his side all day and night long. It won't be wrong to say that Gully Boy is Ranveer Singh's best film so far as the actor's energy has been accurately tapped in a rapper's avatar.
Alia Bhatt as Safina is Murad's ideal support
Alia Bhatt plays Safina in Gully Boy. She is like the possessive girlfriend who is the ideal match for him. She is his wind beneath the wings.
Web-series Inside Edge actor Siddhant Chaturvedi, who has made his Bollywood debut with Gully Boy, is playing a rapper in the film. He guides Ranveer's character into the world of street rap and inspires him throughout his journey. Siddhant's onscreen presence is truly magical and the audience can't take their eyes off him.
Kalki Koechlin had a brief role, however, justifying her character while adding texture to the story.
Speaking of film's music, you will experience cheerful whistles on "Apna Time Ayega". Gully Boy is undeniably an auditory treat for all the music lovers. On a critical note, the length of this musical fiction could have been cut short by 15 minutes. But of course, keeping that aside, you will enjoy watching the film as it ends with an audience applauding in the theatres.
For all the latest Bollywood updates, check out our Facebook page!