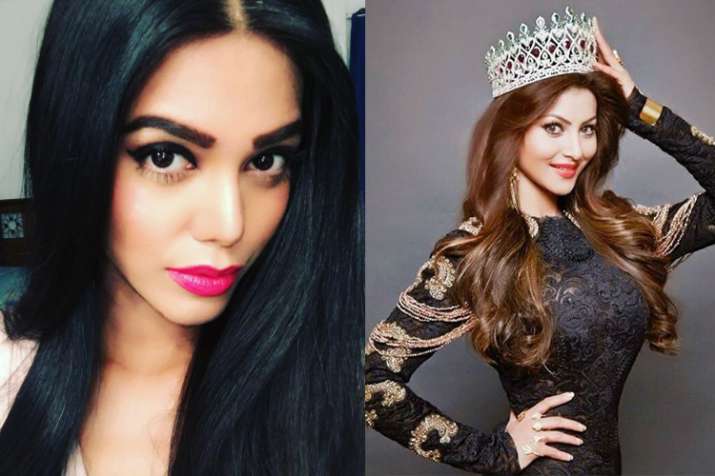 Former Miss India winners Natasha Suri and Urvashi Rautela are all set to star in a yet-to-be titled film. Natasha revealed that she will be featuring in the project with Urvashi and Shweta Tripathi adding that it will be bankrolled by Mahender Dhariwal and Zee TV. The actress will be sharing the screen space with veteran actor Anupam Kher in Baa Baaa Black Sheep. Talking about it, she stated that it is a wonderful opportunity for her to.
"My next assignment is an untitled film featuring Urvashi Rautela, Shweta Tripathi and me. It is directed by Ajay Lohan and produced by Mahender Dhariwal and Zee TV. It will be shot in August 2017," Natasha told IANS.
"To share the frame with a senior and respected actor like Mr Anupam Kher is such a wonderful opportunity for me. You can learn so much about acting just by observing and listening to him," said the actress with an hourglass figure.
"Since I am also a fashion model, one cannot be on the ramp if you are not skinny. However, because of genetically having a very small waist, all the 'industrywallahs' have nicknamed me 'The hourglass girl'. Compliments always taste sweet. I exercise three times a week, engage in lots of cardio and don't indulge in sugar and rice," said Natasha.
The next few weeks are quite busy for her.
"My web series 'Inside Edge' will release all over on Amazon on July 10. The series is based on cricket, politics and glamour," she said.
"Also, I shall be heading to New York later this month to host the digital section and red carpet at the IIFA (International Indian Film Academy) awards," she added.
(With IANS Inputs)
For more Entertainment stories, click here