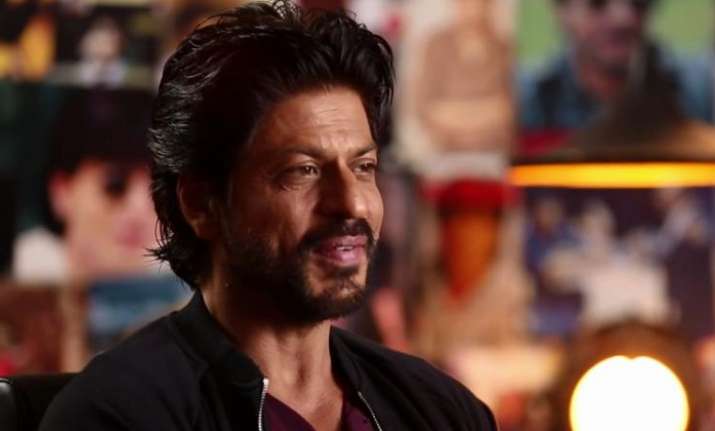 Jab Harry Met Sejal actor Shah Rukh Khan is better known as the 'Romance King of Bollywood' and for the obvious reasons, he has the largest female fan following in the country. But only his good looks and charming personality don't account for his immense popularity. It's Shah Rukh Khan's chivalrous side that draws the most attention from his female fans as well as colleagues. Such is the magnetism of the superstar's personality that when he enters a room full of several hundred people, everyone drops their conversation to look at him. But there's the superstar, he makes everyone around him comfortable in a jiffy. We've seen many such incidents where Shah Rukh Khan has effortlessly put his chivalrous side to the front. Let's recall the times when the actor gave us the proof that he is, indeed, the most chivalrous man in Bollywood. 
When SRK lent his coat to Alia Bhatt
While leaving a party in Mumbai, Alia Bhatt was spotted wearing a white coat on top of her open-shoulder gown. Shah Rukh Khan just walked out without his tuxedo which made his fans gush over the entire incident. That's what a gentleman does when he sees a lady feeling cold.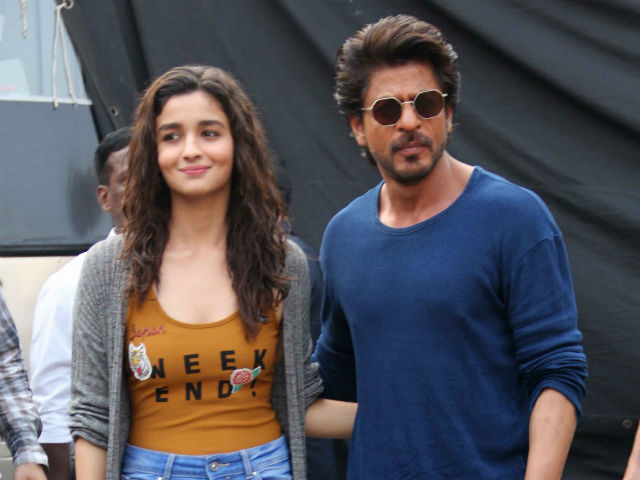 Even Sushmita Sen can't stop gushing over Shah Rukh's chivalry 
Shah Rukh Khan and the former Miss Universe Sushmita Sen by chance, met on a plane. The old pals reunited and talked about the old days. But as soon as the plane landed, Shah Rukh Khan did the sweetest thing for his friend. He insisted to carry her luggage himself. Awestruck by the moment, Sushmita took a picture of SRK dragging the luggage with a lovely caption. 
Also Read: Jab Harry Met Sejal: Why every 'Jabra' fan should watch Shah Rukh Khan, Anushka Sharma's film
When Katrina Kaif was all praises for Shah Rukh Khan 
Even his co-stars couldn't deny the fact that he is one of the most comfortable actor to work with. Chivalry might be outdated, but it's really nice to see Shah Rukh Khan being as gentleman as he can. These were the words of Katrina Kaif when she was working with the actor in Jab Tak Hai Jaan. She also adds that SRK also holds the door for women and he'll always stand up when someone comes in. Katrina narrated a number of lovely incidents with Shah Rukh Khan after they winded up shooting for JTHJ. 
"Shah Rukh Khan is so kind to women" – Rhea Chakraborty 
Shah Rukh is never into the habit of giving himself airs and so is testified by Rhea Chakraborty who was awestruck by his magnetic personality when she met him. "He is so kind to women. He will always come and ask, are you okay? Are you fine? Do you want something? And he is our biggest superstar," says Rhea after meeting King Khan.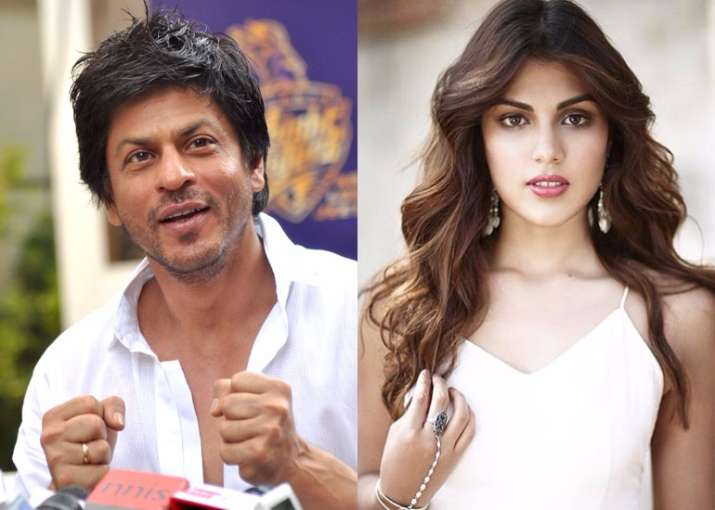 Kriti Sanon finds SRK the most chivalrous man she has ever met 
The list is long, as almost every single female actress is all praises for the actor after working with him. Kriti Sanon worked with Shah Rukh in Dilwale and after meeting him, she was as star-struck as other Bollywood actresses are. "He just really takes care of you and makes you feel comfortable. Makes you his friend and he's so intelligent that I can listen to him for hours," said Kriti Sanon when asked about her experience of working with King Khan.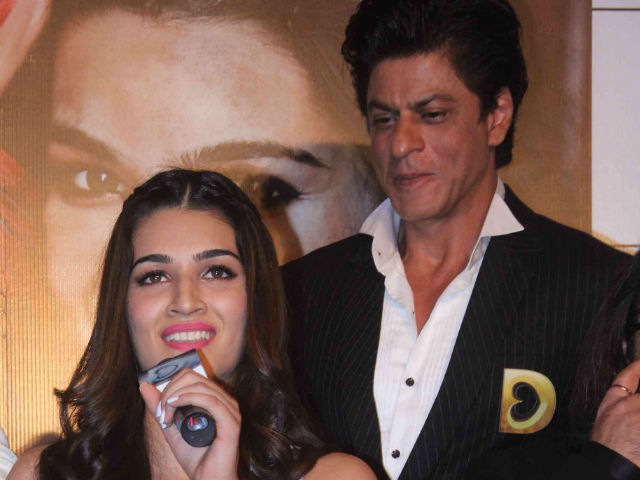 Shah Rukh Khan likes to keep the female cast on top in his movies
The next time you watch Shah Rukh Khan's movie, you will see that when the casting is prompted on the screen, the name of female actress will pop up first, followed by Shah Rukh Khan's name. After Chennai Express, the actor made it a point to put ladies first in his films.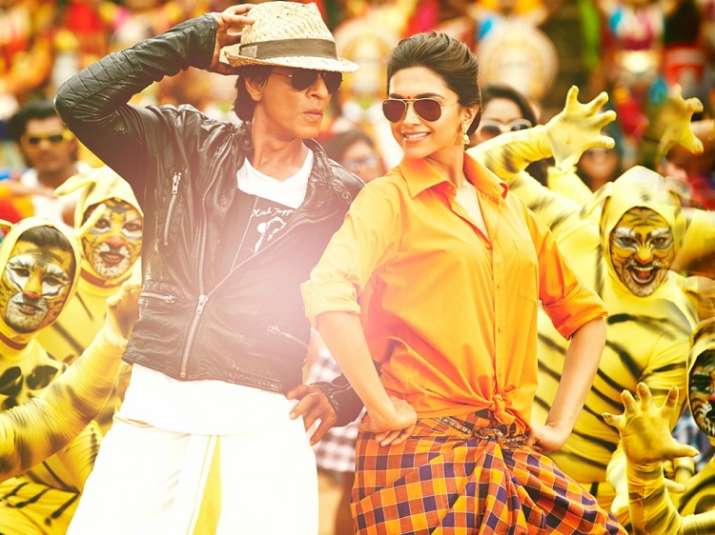 ​When Shah Rukh Khan helped Kajol wear her shoes on Comedy Nights with Kapil
This picture is worth a thousand words. Kajol suffered a leg injury at the time of promotion of Dilwale. On the set of Comedy Nights with Kapil, the superstar didn't shy away to pick his friend and co-star Kajol's shoe on national television.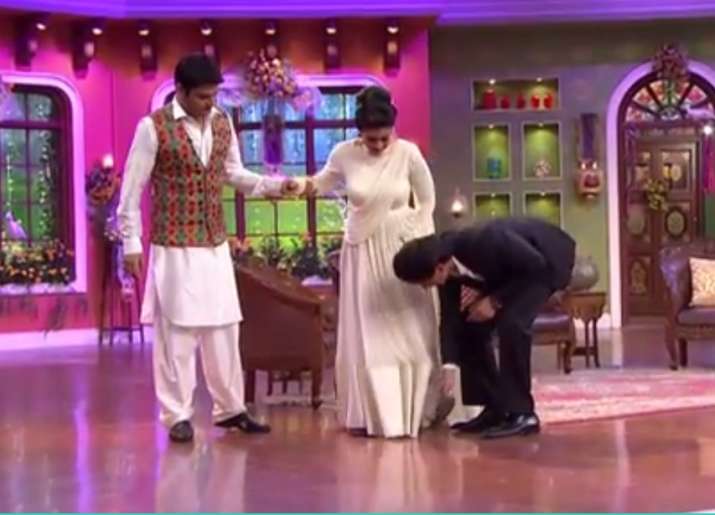 For more entertainment updates, follow our Facebook page