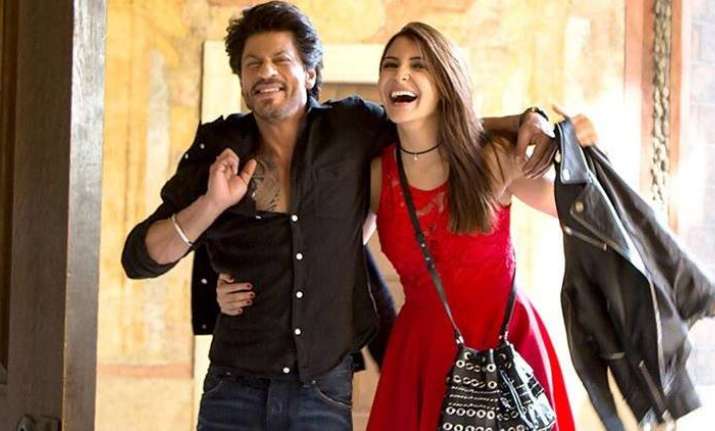 In perhaps the most candid interview session so far for Jab Harry Met Sejal promotions, Shah Rukh, Anushka and director Imtiaz Ali were in their best elements. Shah Rukh Khan, who is one of the wittiest in the industry, was taking a dig at Anushka Sharma who said that her Rab Ne Bana Di Jodi co-star always made her feel comfortable around him.
Shah Rukh, in his inimitable style said "Yes, and it seems she is getting too comfortable. In her first film with me she called me Sir, next film it became Shah Rukh Sir and now it's Shah Rukh. God knows next could be Shah or something!!"
On which, Anushka quipped: "I can't say Sir to someone I have to romance". To Sir, with love - suggested Imtiaz and so the playful banter continued. Anushka also spoke about her first time director Imtiaz Ali, playing a Gujarati girl, and her first hero, Shah Rukh Khan. Excerpts from the fun interview:
Shah Rukh is "pyar ka zunoon". In this film you are Harry. What is Harry going to teach about love and romance?
Actually, Harry's character is quite evolved, Raj, Rahul and the other characters I played earlier are quite different. I relate to Harry the way Imtiaz has written. There is no definition of the idea of love....
What is love for Sejal?
Anushka: This is what she discovers in the film. She has not experienced this deeply, but this is exactly what she goes on to discover in the film. She does not understand deep love, just touched the surface, perhaps. Ae Dil Hai Mushkil's Elizeh understood passionate love but Sejal has not yet ventured in that territory so far.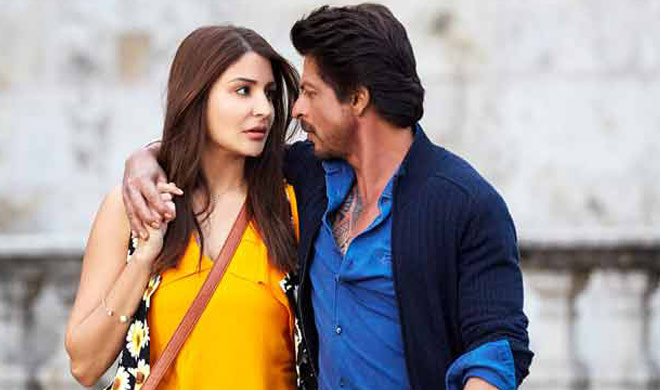 Best pick-up lines that SRK could probably teach?
SRK: I read somewhere on Internet today that said: "Do you know which is the best pick-up line?" First, I would like to say something, please do not mind. You do not pick up girls, you pick up vegetables, things, shirt pant, etc. This whole thing is wrong. A girl should be treated respectfully, gracefully. I have never done this in real life."
SRK's real life love story
"My love story was very simple. I danced with Gauri, got her phone number and decided to get married to her. Even Imtiaz cannot make a movie on my romantic story, it is so simple". And Shah Rukh Khan managed to charm us again. 
Also Read: Why every 'Jabra' fan must watch Jab Harry Met Sejal
Imtiaz reveals how the film got its title 
Starring Shah Rukh Khan as Harinder Singh Nehra (Harry) and Anushka Sharma as Sejal Jhaveri, Imtiaz Ali's Jab Harry met Sejal traces the adventurous escapades of two strangers, Harry and Sejal over six countries looking for one lost ring. The film releases on August 4. Watch the film to be a part of the journey.