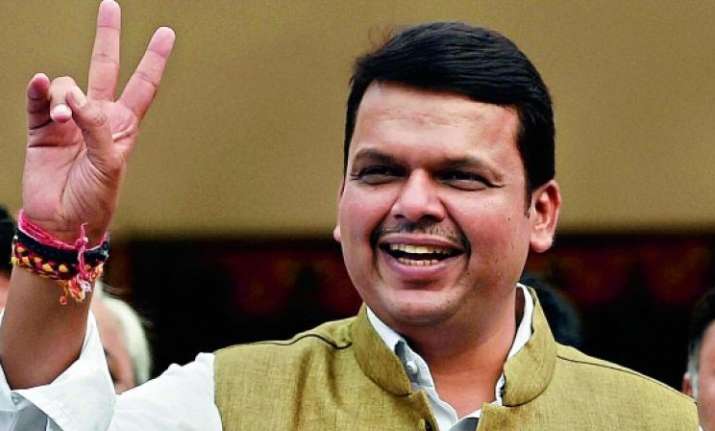 The BJP created history in Maharashtra on Friday as the party emerged victorious in both Sangli and Jalgaon civic body polls.
The saffron party, noticeably, won these polls despite the ongoing Maratha quota stir in the state. Not only that, the BJP registered victory in these local body elections even though it had no alliance with Shiv Sena in these polls.
In the Jalgaon civic body polls, the BJP won 57 of the 75 seats. Similarly, the saffron party won 41 of the 78 seats in the Sangli-Miraj-Kupwad Municipal Corporation.
Jalgaon was the bastion of local strongman Suresh Jain for last 40 years. However, his citadel crumbled on Friday with BJP sweeping the local body elections. Shiv Sena won 13 seats while AIMIM won three seats. Independents won 2 seats.
Interestingly, both the Congress and the NCP drew blank in these elections. The Congress in Jalgaon failed to open its account for the second consecutive time.
Local strongman and Shiv Sena leader Suresh Jain's Khandesh Vikas Agadhi (KVA), which ruled the JMC for several years, won only 13 seats.
The KVA, a local outfit which contested the election on the Shiv Sena symbol this time, had 36 seats in the JMC.
In Sangli, the BJP wrested power from Congress which was ruling the civic body for last 20 years.
The saffron party won 41 seats in the 78-member House and ousted the Congress from power.
The Congress, the current ruling party in the civic body in western Maharashtra, won only 20 seats, while its ally, the NCP, got 15. Others won two seats.
The BJP did not have a single corporator in the civic body.
The elections to the two civic bodies were held on August 1 and counting of votes took place on Friday.