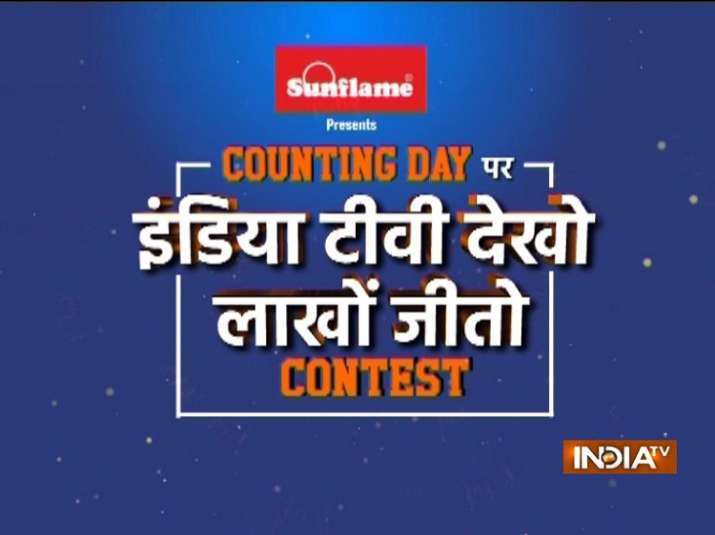 India TV brings all its viewers an opportunity to win cash money of Rs 1 lakh. Sunflame Home Appliances gives viewers of India TV, India's most viewed news channel, a chance to win prize money, by participating in the 'India TV dekho aur lakhon jeeto contest'. 
Election results in five states – Madhya Pradesh, Chhattisgarh, Rajasthan, Telangana and Mizoram will be declared on Tuesday. Viewers need to answer three simple questions on Assembly elections, to win the prize money.  
Watch complete coverage of poll results with Editor-In-Chief and Chairman Rajat Sharma, Tuesday 7 am onwards. Cash money will be given away to twenty 'lucky viewers' after giving the correct answers to the questions on poll results.