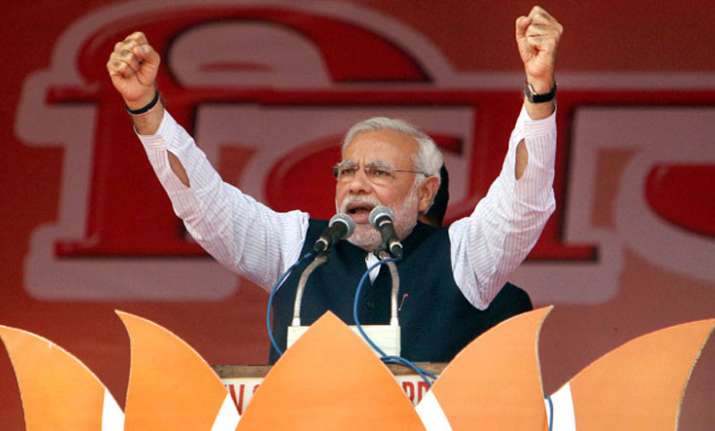 A day after no-confidence motion in the Parliament, Prime Minister Narendra Modi on Saturday will address a 'Kisan Kalyan Rally' in Roza area of Shahjahanpur district. The prime minister will take part in the event that is expected to last for an hour.
Modi is likely to make some announcements for the welfare of farmers, district unit president of the BJP, Rakesh Kumar Anaba, said. 
After reaching out to the voters in Azamgarh, Sant Kabir Nagar, Mirzapur and Varanasi just months before the Lok Sabha elections 2019, PM Modi's next destination is Shahjahanpur in central Uttar Pradesh. 
Meanwhile, the Shahjahanpur district administration is making all efforts to ensure the smooth conduct of the rally in view of the rainy season. 
Waterproof tents have been installed at the rally venue to avoid any disruption due to rain, officials said, adding elaborate security arrangements have been made. 
The party workers and leaders of eight districts and farmers are likely to attend the rally. 
Chief Minister Yogi Adityanath had recently convened the meeting of officials of the eight districts while making preparation for the rally. 
(With PTI inputs)