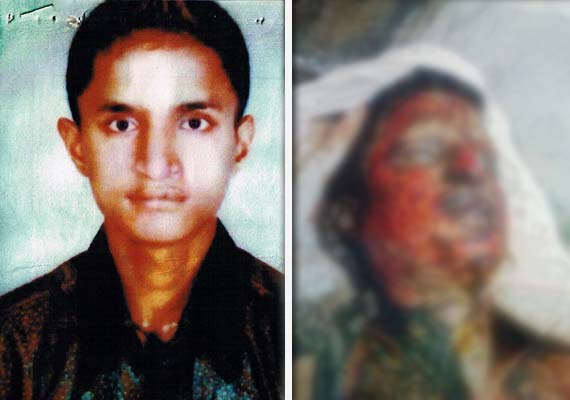 Mumbai, Nov 14:
For three years, a mother had been struggling to come to terms with the mysterious disappearance of her 17-year-old son Luv Tripathi. 



On November 1 this year,  the questions were finally answered, when three of his friends confessed that they had witnessed Luv getting electrocuted at Vasai railway station, and abandoned him.

The matter came to light when one of the neighbours heard his friends discussing that Luv was appearing in his dreams.

Luv, resident of Cavin Road in Bhayander was reported missing three years ago. On November 8, 2009, he left his home around 7 pm but never returned.

On that fateful day, Luv met his friends, Shivraj Sharma, Rahul Mansatta and Sandeep Gaur, all residents of the same locality. The three were on their way to Vasai railway station. Luv joined them, without informing his parents.

They reached the station and helped a relative board a train. Shivraj, Rahul and Sandeep stopped for a cold drink, while Luv climbed onto the roof of the wagon of a goods train. He accidentally touched a broken overhead wire.

He got stuck to the wire and was then thrown off a few metres away. Smoke was coming out of his body, as he lay on the ground.  

A crowd gathered on the platform and even policemen rushed to the spot.

Afraid that they would fall into trouble, the three boys ran away. For years, the boys didn't dare speak of the incident.

The truth finally emerged on November 1 this year, as the trio discussed the incident in private.  

While Shivraj was telling his friends that Luv had been haunting his dreams, Luv's brother Abhishek's friend overheard their conversation. He informed Luv's family.

Based on the revelations made by the youths, Luv's family members went to the Vasai GRP and asked to see records of deaths at the station in 2009.

While going through the records, they eventually came across a photograph of Luv's body, and identified him with the help of his wristwatch.

Luv's mother Krishna broke down when she came to know of her son's eventual death.

Krishna said, for these three years she had been looking for her missing son throughout the metropolis.

She had even asked all his friends, including the three who have been hiding the facts about his death.