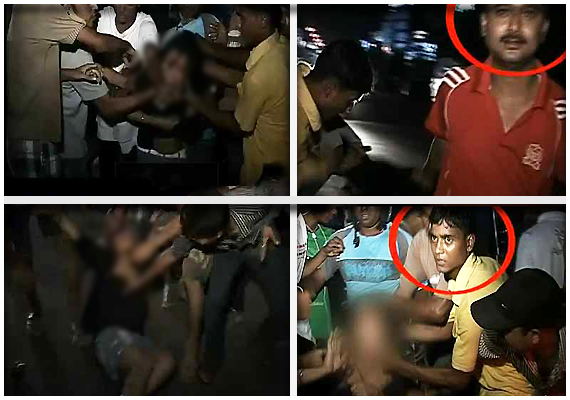 Guwahati, Jul 14:
An eyewitness to the July 10 molestation of a girl in the heart of the city on Monday, that caused a public outcry, today said a mob of nearly 40 people had tried to gang rape her that night. 




Mukul Kalita, an editor of a local daily, who stood between the hapless girl and the mob and later handed her over to the police that night, appeared still dazed when asked to recount the incident.

"I was returning home from office at 9.45 pm when I saw a girl running and a mob of nearly 40 people chasing her," said Kalita, who had arrived at the scene about 15 minutes after the incident and five minutes before the police came.  

"The girl was shouting bachao, bachao (save me). When she saw me she fell at my feet and pleaded 'uncle save me from them'. Some people from the crowd shouted at me saying leave her...She was almost half naked and her clothes torn off - it was a shocking sight."

"It looked like gang rape. I am a father and a conscious citizen and it was my moral duty to rescue the girl from the mob," he said.

Some members of the crowd even attacked the girl inside the police van, into which she was escorted by the officer-in-charge of the local police station and two armed guards who had come to her rescue.  

"Even as the policemen tried their best to protect the girl, the mob kept up its attempts to attack her till the vehicle drove off," he said.