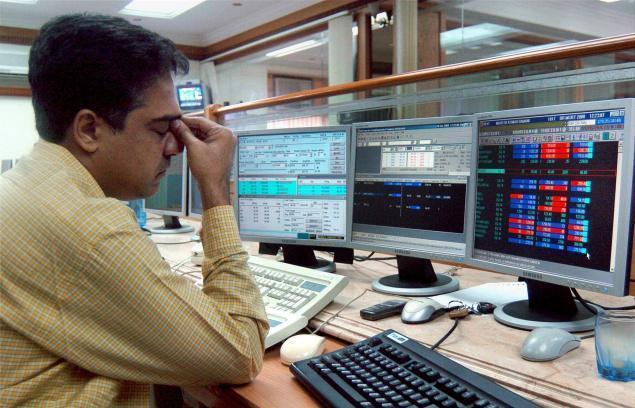 Equity benchmarks Sensex and Nifty lost heavily in wake of North Korea fears. While the Sensex lost over 300 points to trade at an intra-day low of 32,023.37, the Nifty went below the 10,000 psychological barrier to trade at an intra-day low of 9,992.15. At 1:06 PM, the Sensex was trading at 32,079.79, down 294 points while the Nifty was at 10,011 points, losing 108 points or 1.07 per cent.
The battering comes amid North Korea's latest threats that it could test a nuclear weapon in the Pacific.
Both indices opened on a flat note with Sensex and Nifty losing 30.54 and 27.55 points respectively but extended losses within 15 minutes of trading, with the Sensex losing 200 points.
Pharma stocks for a second day in row were performing better, being the only sectoral index to be in green. Bank stocks were losing the most. Sun Pharma, Cipla, Wipro and HCL Tech were the major gainers while Hindalco, Yes Bank, ICICI Bank and Coal India were the major losers.
The rupee also pared some initial losses in late morning deals to trade at 65.04, down by 23 paise against the dollar due to strong demand for the greenback from importers and banks.
The rupee resumed lower at 64.95 per dollar as against yesterday's closing level of 64.81 per dollar at the Interbank Foreign Exchange (Forex) Market.
Another trigger behind the marlet losing its sheen today has been rating agency S&P downgrading China's credit rating from AA-minus to A-plus on Thursday. The move follows a similar decision in May by Moody's over concerns that the world's second largest economy is increasingly overleveraged.
"Standard & Poor's downgrade of China's sovereign credit rating is a mistaken decision," the Chinese finance ministry said, adding that the move was "perplexing."