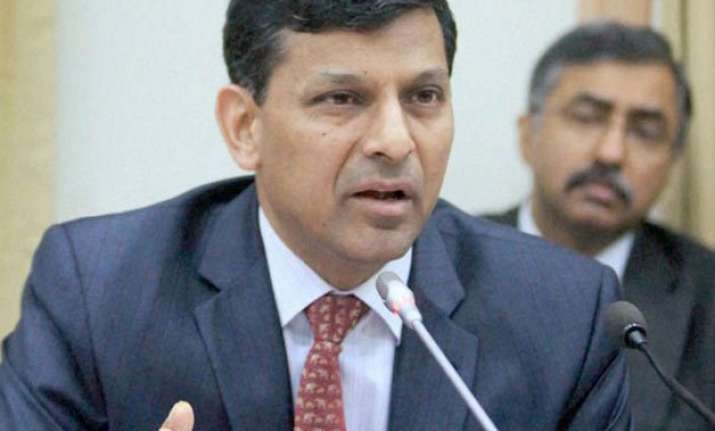 Mumbai: Reserve Bank of India (RBI) governor Raghuram Rajan, speaking at the Ideas Festival, Goa, said that strong government may not necessarily mean an effective government.
 He cautioned the people against strong governments without any democratic accountability.
He said, "Strong governments may not move in the right direction." Citing the example of Hitler how he provided Germany with an extremely effective administration, he said that Hitler actually took Germany "efficiently and determinedly on a path to ruin".
Giving an example of trains how they were made to run on time by Hitler and similarly during the emergency time in India in 1975-77, he asserted that it is not sufficient that the trains run on time, "they have to go in the right direction at the desired time".
As published in a report by Times of India, Rajan further said that a strong government does not only mean the one that is militarily powerful or uses its intelligence bureaus to throw out enemies rather, he said, a better government is the one which provided an effective and fair administration through clean, motivated and competent administrators who can deliver good governance.
Rajan also cautioned against the system of multiple appellate processes which work more in the favor of those who are rich than correcting the flaws of judiciary.
He further said that India is not like other countries where if a strong government emerges than the systems could further be streamlined with the laws and democratic accountability.
He said, rather, in India the situation is exactly opposite.
"There are strong institutions like the judiciary, opposition parties, a free press, and NGOs, whose aim is to check government excess", he added.
According to him we cannot escape from the licence-permit raj only to end up in the appellate raj.
He further said that rule of law means that government's actions are constrained by what Indians would term dharma — the code of moral and righteous behavior, enforced by religious, cultural, or judicial authority.
"And democratic accountability means that government has to be popularly accepted, with the people having the right to throw unpopular, corrupt, or incompetent rulers out," he added.