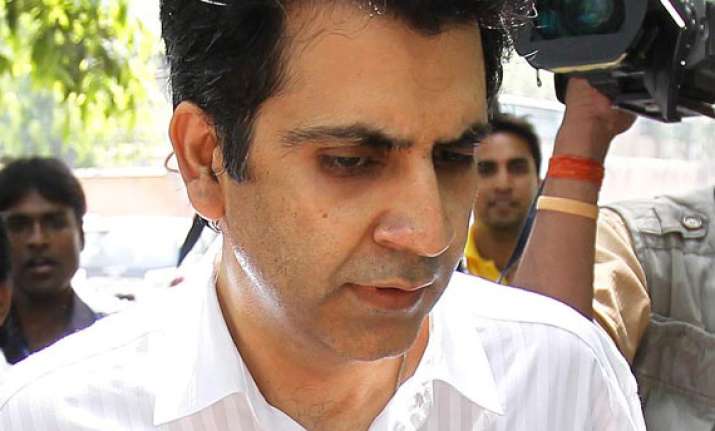 New Delhi, Dec 14: Unitech MD Sanjay Chandra, an accused in 2G scam case and out on bail, has sought a Delhi court's permission to travel abroad for treatment of his nine-year-old son who has been diagnosed with an "urgent medical emergency".

Chandra moved an application before Special CBI Judge O P Saini seeking release of his passport which was surrendered before the court following the conditions laid down by the Supreme Court for grant of bail.

Chandra sought the court's permission to travel to Singapore for his son's treatment during the court's winter vacation between December 24, 2011 and January 1, 2012.

"It is an urgent medical emergency. His (Chandra's) nine-year-old son is diagnosed with high grade type-1 diabetes. We have sought such a time for travel that the trial will also not be disturbed as the period falls in vacation," Advocate Rebecca John, appearing for Chandra, said.

She said Chandra's son had been suffering from a kidney problem earlier for which he had been undergoing treatment at Singapore but he has now been diagnosed with diabetes.

Chandra and Unitech Wireless (Tamil Nadu) Pvt Ltd were put on trial in the case on October 22 this year and he was granted bail on November 23 by the Supreme Court.

The court, while framing charges, said the company was ineligible for 2G licences and by offloading shares immediately after getting licences it bagged huge wrongful profits. the charge is, however denied by the companies.