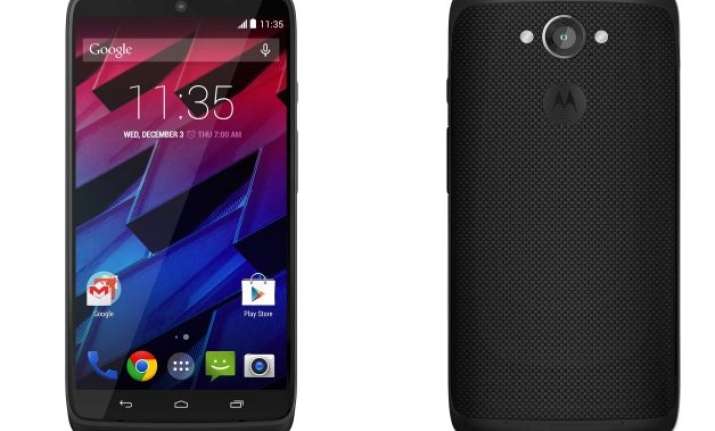 New Delhi: Motorola's latest high-end smartphone, the Moto Turbo, is now available exclusively on Flipkart, for Rs 41,999. The retailer has also removed the pre-order tag from the Moto Turbo listing and you can order and get the phone without any waiting period.
Moto Turbo, which is also known as Droid Turbo and Moto Maxx in select markets, is a high-end smartphone from Motorola and offers 5.2-inch QHD (2560x1440p) AMOLED display. The device is powered by a 2.7GHz Qualcomm Snapdragon 805 quad-core processor, with 3GB RAM. The device offers 64 GB of internal storage.
The handset comes with a massive 21MP rear camera with f2.0 and 4K videos, and a 2MP front camera. Moto Turbo gets its juice from a massive 3900mAh battery with Turbo Charge technology, designed to give you 7 hours of battery life with 15 minutes of charging, and runs Android Lollipop 5.0.
Motorola is offering the Black colour variant of the phone in the country, which features ballistic nylon on the back for greater durability.