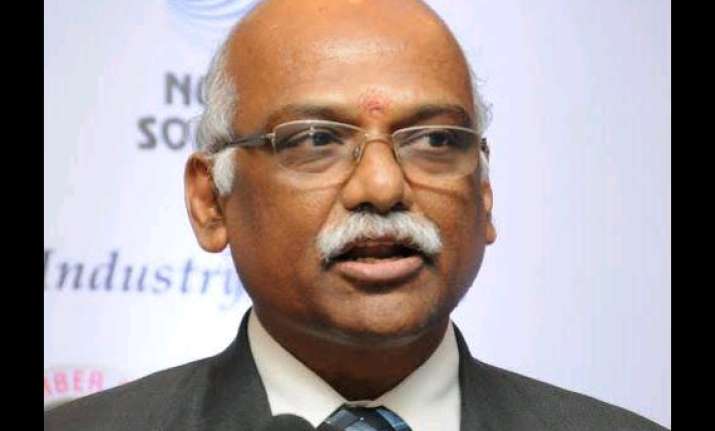 New Delhi: Providers of housing loans should introduce innovative products like savings-linked loans while the credit risk in case of low ticket accounts should be internalised through insurance covers, RBI deputy governor R. Gandhi said on Friday.
Stressing the need for financial innovation in case of housing loan products Gandhi said one such product could be savings induced home loans or home loan deposits. 
Speaking at a conference on Banking and Investment Reforms: Housing for All by 2022 organised by National Real Estate Development Council (NAREDCO), Gandhi said: "The willing consumers may be induced to generate a savings balance by way of monthly or periodic deposits." 
"This will enable creation of a track record for repayment of a future home loan product. Once the customer reaches a threshold balance, the financial institutions can consider sanctioning of a housing loan. The balance in the account could act as collateral or the margin." 
According to him, the amount deposited every month would act as the base to assess the repayment capacity of the customer for the purpose of calculating the monthly repayment instalments. 
Gandhi said the credit risks originating in the housing sector , particularly low ticket housing segment, should also be internalised through proper insurance schemes for banks and other lenders. 
He said housing finance systems need to be supported by explicit legal institutions and instruments. 
Gandhi said a comprehensive and holistic approach involving easy availability of land, accessible financing, supportive legal framework and innovative technology continues to be the fulcrum required for realising the full potentials of real estate and housing sectors. 
Listing out the measures taken by the RBI and the central government, Gandhi said the housing loan portfolio of financial institutions (banks and housing finance companies) has increased from Rs.4.60 trillion in 2010 to Rs.8.90 trillion in 2014. 
According to Gandhi, despite the importance of the real estate and housing sectors for the economy, regulators globally consider these sectors as volatile and prone to formation of asset bubbles needing special regulatory measures. 
"Many a financial crisis in the world has been caused by the excesses in these sectors. Most recent global economic and financial crisis of 2008-09 has also been caused by these excesses. Therefore the regulatory approach to these sectors has been highly sensitive," he said. 
Gandhi said the RBI's regulations have also been directed towards containing excessive and rapid flow of credit towards the sector, prescribing prudential norms for banks and non-banking finance companies for lending towards real estate activities.