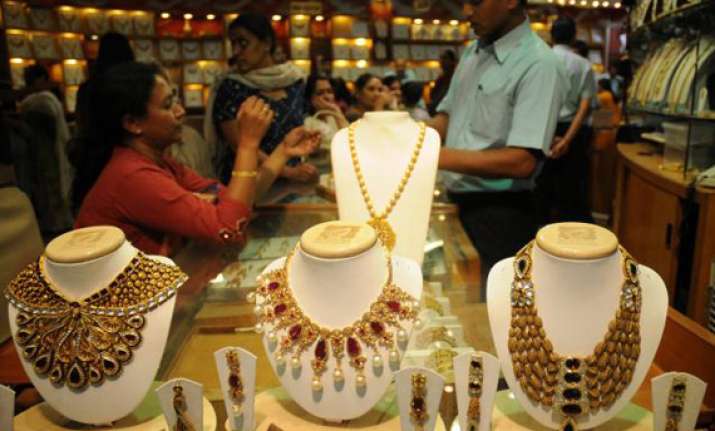 New Delhi, Jan 17: Gold and silver are set to become more expensive as the government has changed the duty structure on precious metals from specific to value-linked, which will enable the exchequer to rake in an additional Rs 600 crore during the remaining months of the fiscal.

The ad-valorem rates of excise and customs on precious metals like gold, silver and platinum have come into effect from today, said a government notification. Diamonds, too, will now attract an import duty of 2 per cent.

As per the changes, customs and excise duty will now be levied on the value of the precious metals instead of a fixed amount, meaning that the incidence of duty will move up with the rise in prices of the goods, thereby making them more expensive.

According to the notification, the import duty on gold has been fixed at 2 per cent of the value, instead of the earlier rate of Rs 300 per 10 grams.

On silver, the import duty has been pegged at 6 per cent, as against Rs 1,500 per kg earlier.

With respect to excise, the duty on gold has been fixed at 1.5 per cent of the value, as against the earlier fixed rate of Rs 200 per 10 grams.

Silver will attract excise of 4 per cent, as compared to a fixed duty earlier of Rs 1,000 per kg.

"The old rates were fixed 4-5 years ago. In the last few years, prices have increased substantially so the change has been made to bring duties in line with market prices," said Central Board of Excise and Customs (CBEC) Chairman S K Goel.

According to Finance Ministry estimates, "The increase in the duty is expected to fetch an additional Rs 500-600 crore for the balance fiscal year."

Gold prices firmed up by Rs 35 to Rs 27,925 per 10 grams in the bullion market today, while silver gained Rs 575 to Rs 52,725 per kg today.